Growing pains are a good problem to have. It's time I brought someone on to help me. Allow me to introduce Diane Pace.
Diane is the former owner of The Lighthouse Inn, York Beach and current owner of West End Inn in Portland. I met Diane when I listed her inn in 2018. I then sold it in April 2019 when she bought my listing, West End Inn in April 2019.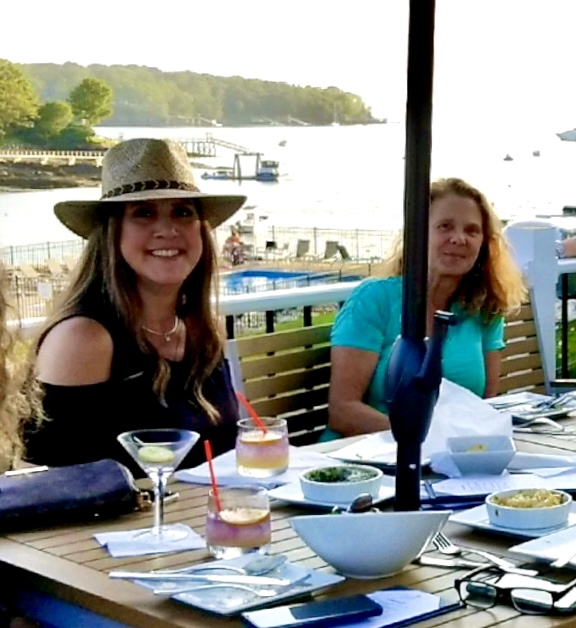 It was at that point I put a bug in her ear about my looking to bring on an agent who can join our team as a specialist, as an agent who has owned and operated their own inn in Maine. Then, by time Diane was positioned to consider this, Covid hit. Things slowed down for hospitality brokerage, no surprise there. By late 2020, things were picking up and it seemed it was time again. Diane and I started talking and by year end, we had a plan.
---
The plan took a twist, but a positive one. I was looking to find a buyer for Kim Swan's property, Smuggler's Cove Inn, a 54 unit motel resort on the water in East Boothbay. I already had Russell House Inn listed, owned by Scott Larsen and a partner, and I asked Scott if he wanted to add to his resort collection (Newagen Seaside Resort, Linekin Bay Resort, Sheepscot Harbor Resort and Russell House), so long story short, I showed Scott the property, after a few visits, he showed interest, and he asked if I would consider partnering. My strengths are branding, marketing, social media, and food and beverage. Scott would be the managing partner. I brought on two other partners, Scott brought on two others, and we ended up with a solid group of 6 very different, yet like-minded partners. Diane is one of the partners I brought on. Diane, having owned a 31 room property, and knowing the marketing and operations of a larger property, was a great addition. I've only owned and operated 8 room inns. So we purchased in March 2021, and by some miracle, were able to get the majority of our planned improvements done by opening weekend, for the Memorial Day holiday! Contractors, vendors, supplies, furniture were all tough to get on time, as planned. But in the hospitality business, you have to figure out how to pivot. That's what hospitality is all about. Working around bumps and blips to make the best of what you are offering.
---
Because I was too busy with brokerage to help at Smuggler's, Diane spent more time with Scott and the team getting Smuggler's up and running. Now that it's (mostly) all ironed out, for this season at least, I can now begin to get Diane back on track with brokerage and part of the Maine Inn Team.
---
Kim Swan and I have for years said that we are specialists in our industry as we have owned and operated (and sold) our own inns, but we keep our finger on the pulse of today's inn. Things change so quickly in this industry with technology, marketing and reservation system technology in particular, and being current owners truly helps us walk in a buyer and seller's shoes. Kim has always been an owner/investor of hospitality properties over the years, and so by adding Diane to our team, we are now all investor/owners in hospitality properties. We even purchased or added to our portfolios during Covid because we fully believe in the life and success of our industry.
---
We really can say that we don't just talk the talk, we walk the walk!
---
So now I will bring Diane on to help cover our big state, wherever buyers want to look and wherever our hospitality listings take us. Contact me if you ever want to talk, ask questions, etc!