Welcome to Swan Agency Real Estate, Maine's original Inn/B&B brokerage. Since 1986, our Company has been a leading brokerage in Maine's Inns and Bed & Breakfasts. Sellers trust Swan Agency to promote their properties to a worldwide audience and understand the nuances of the Inn business. Buyers trust us to help them find the property that is right for them as a lifestyle, a home, a job and an investment.
Buying or selling an inn can be a relatively long process. We don't just take part in a quick transaction, we establish relationships. The sale is not our goal. Your success is our goal. And our relationship doesn't end at the closing table.
We are fully immersed in the hospitality industry and focus on selling Maine Inns, Bed & Breakfasts and commercial real estate with a hospitality component, including restaurants and event venues. We have been in your shoes, whether as buyer or seller. We offer years of cultivated contacts and resources for every aspect of your business, from acquisition to operations to preparing your inn for sale and beyond. Maine hospitality lenders, attorneys, tax accountants, hospitality association leaders, reservation systems, vendors, you name it.

Dana Moos and Diane Pace...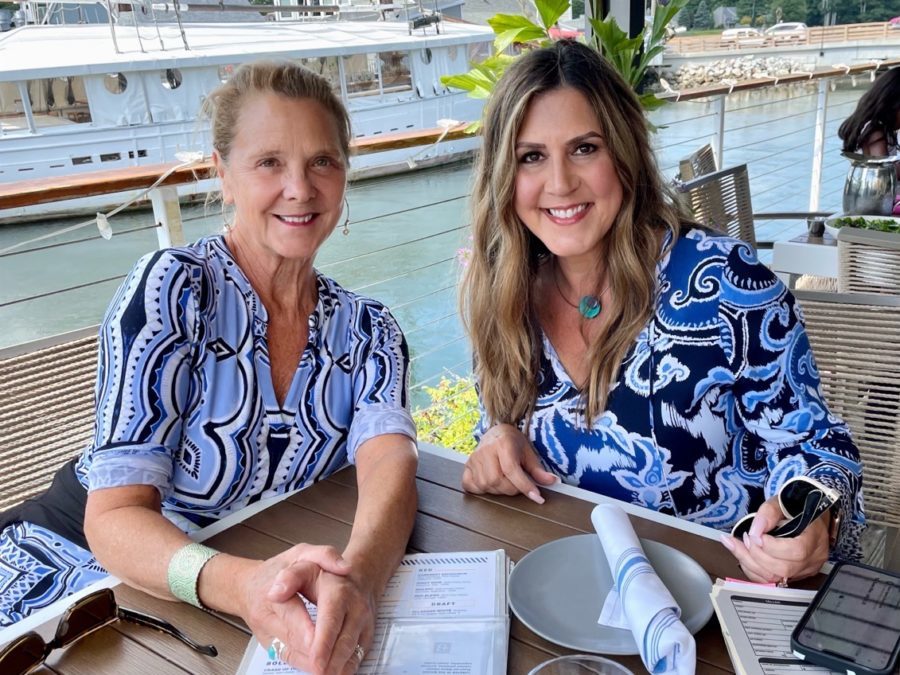 Diane Pace has an extensive corporate marketing background and wanted to buy into the Maine hospitality lifestyle, like many inn buyers! Diane was the owner of The Lighthouse Inn in York Beach. Diane came to Dana to list the inn back in 2018. By March 2019 and closed on The Lighthouse Inn.
Diane then decided to take advantage of the strong Portland market and purchased one of Dana's listings, West End Inn, which Diane just sold in December of 2021.
When Dana realized she was busy enough where it was time she needed the assistance of another lodging specialist, she mentioned the idea to Diane of coming to work with her in hospitality brokerage.
Since Swan Agency has long been involved in hospitality brokerage, they've always put emphasis on the lodging and hospitality 'specialist', as one who has owned and operated their own inn, that allow them to not just talk the talk, but walk the walk.
And staying current in the industry allows us to best represent our clients.
Dana Moos is a Maine inn/investment broker, experienced Maine Innkeeper and cookbook author selling inns, hotels and boutique motels throughout Maine. For 20 years she worked in the commercial real estate industry prior to escaping to Maine.
A native Washingtonian who grew up in the DC suburbs of Maryland, Dana and her husband Greg moved to Maine in 2004 to purchase The Kingsleigh Inn in Southwest Harbor. Like many dreaming of inn ownership and escaping the rat race, she has fully embraced a more enjoyable pace; "Maine, the way life should be" and can't imagine not living in Maine.
Dana has been a lodging broker in Maine since 2008 (when she got her start in the hospitality brokerage industry with Don Johnson), with over 170 million in inn sales and is well versed in the tourism and hospitality industry. Her strengths in marketing, the financials, understanding of tourism and hospitality and creative vision for seeing a property's potential help buyers and sellers alike.
Dana understands the nuances of a hospitality transaction and guides her clients through the intricate steps to a successful closing and beyond. She prides herself on being accessible, very responsive and really listens to her clients' needs.
"I don't sell real estate, I sell a lifestyle.
And my relationship with my clients doesn't end at the closing table"
-dana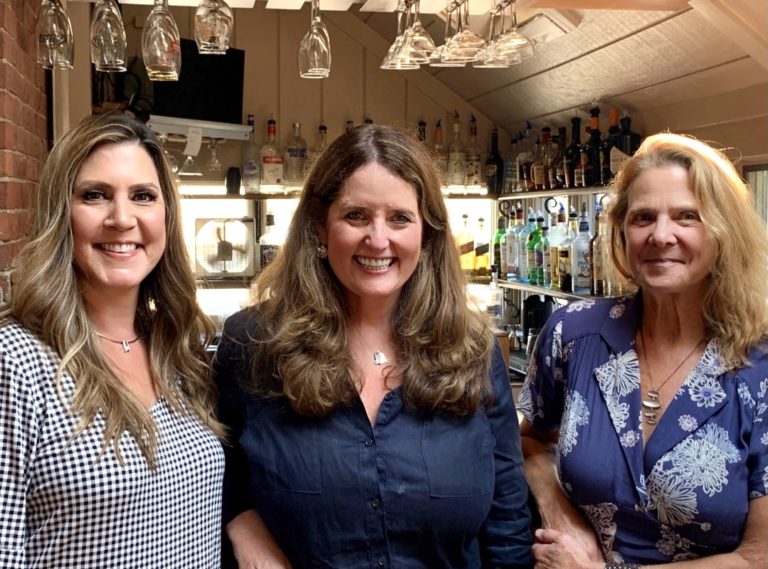 Both Dana and Diane enjoy working with people, establishing relationships, and nurturing them. We understand the importance of the relationship, not just the sale. Between us, we are very well versed in all aspects of the industry, from operations and staffing, to marketing, culinary, reservation systems, renovations and more. Kim Swan (center) has long been a lodging and hospitality owner and investor. Diane and Dana have been inn owners, operators and investor partners. So between the three of us, we truly stand behind what we sell, and we strive to help contribute to Maine's hospitality industry in every way we can.
The three of us don't just talk the talk, we walk the walk.
We don't sell real estate, we sell a lifestyle. And we know the lifestyle.
We help give buyers the tools they need to make their dream a reality.
And sellers the tools to plan their exit strategy.


Don Johnson, a former innkeeper of several inns on Mount Desert Island, (his favorite the former Inn at Canoe Point in Bar Harbor) was an icon in the inn brokerage business. He began holding aspiring innkeeper seminars back in the late 80s with The Swan Agency and sadly passed away in 2011. We are paying homage to Don by continuing the seminars he proudly named "Inn Your Dreams". Check out the Aspiring Innkeeper Workshop Schedule
Photos from the Hospitality Maine Summits and industry events, with me, Vanessa Santarelli, Your Maine Concierge, Mark and Buzz from Topside Inn, Michelle from Blue Harbor House, Jon and Bruce from Old Saco Inn, Paul (Vanessa was taking the photo of us at the table), Joan with Clark Insurance, Millicent and Renato from Glenmoor by the Sea with our Hospitality Maine branded Geary's beer! And that's me at a Hospitality Maine summit with a best mocktail award! And I also participated in the Hospitality Maine Restaurant Expo in 2019 with a tasting demo.We fully embrace Hospitality Maine and support our industry with a passion!

We work Maine. We play Maine. We ARE Maine.