Stonewall Kitchen Classes
For years as an innkeeper, guests would ask if I had a cookbook they could buy. For years I said over the winter, I was going to put one together. I never did. But Down East Magazine's book division approached me and asked if I wanted to write one in April 2010. And November 1, 2010 I submitted my manuscript, photos and all. It was a busy summer!

Visit The Art of Breakfast on Facebook and check out my cookbooks, cooking events, competitions and classes at Stonewall Kitchen.
Thanks for looking!
After the first cookbook came out, I began attending book signing events and hosting cooking demos. By 2012, Stonewall Kitchen invited me to be a guest chef cooking instructor at their cooking school in York, Maine. Check out my schedule of classes!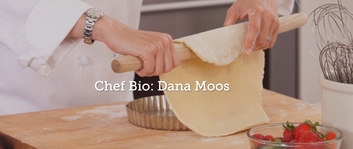 Once I began teaching at Stonewall, I really began to explore my culinary interests. I hosted a beautiful brunch at Cellardoor Winery in Lincolnville. I then competed in my first cooking competition in 2015 at the Cellardoor Smackdown and won people's choice! Fast forward to 2018 and I competed in the Boothbay Harbor Claw Down competition and won both Judge's and People's Choice first place for my Lobster Wonton! That qualified me to enter the 2018 Harvest on the Harbor Lobster Chef of the Year competition and I won People's Choice for my Lobster Scallion Crepes!
So while I miss the daily cooking as a B&B owner, I at least fulfill some of my cooking desires by teaching, doing demos, competitions and sometimes cooking at my buyers' inns once they purchase. I love to stay in tune with the industry.