Serving the hospitality industry,
Selling the hospitality lifestyle.


I'm a Maine Real Estate Broker, Hospitality Consultant, Hospitality Investor, Experienced Innkeeper and Cookbook Author. I've been a hospitality broker since 2008 with over $195 million in sales and am well versed in the industry.

Whether you're a buyer or seller, I'll help you understand the nuances of a hospitality transaction and guide you through the intricate steps.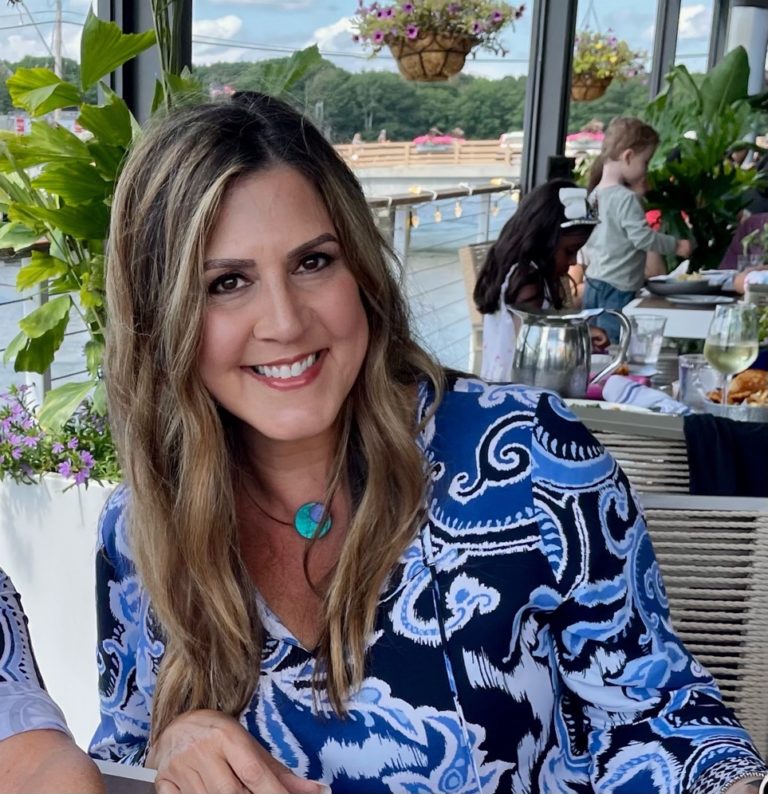 My relationship with my clients doesn't have to end at the closing table. I am always accessible. A successful sale is the obvious goal for my buyers and sellers. My buyer's success is paramount.
My strengths in marketing, financing, understanding of tourism, hospitality and my creative vision will help sellers go smoothly from on market to close, and help buyers pursue and live their dreams, successfully.
The hospitality industry is my sole focus. I love Maine and love what I do!​
Below is a just a rotating selection of some of my listings. Click to view all listings.
​Our seminars and workshops are Maine-centric, for buyers looking to purchase in Maine. We'll discuss Maine tourism and the state of the hospitality industry in Maine. It's never too soon or too late to learn. Buyers and Brokers establish relationships, they don't just take part in a quick transaction. Click here to learn more about our seminars.
Since 1986, our Company has been a leading brokerage in Maine's strong hospitality market. Sellers trust Swan Agency Real Estate to promote their properties to a worldwide audience and know that we understand the nuances of the transaction, from start to finish. We have walked in a buyer and seller's shoes.. Click here to learn more about our experienced team!
Thinking of buying? It is important to understand the financials and everything that ties to the financial side of the business. You want to be an educated buyer, and sellers need to understand what buyers go through when it comes to the financing. Click here to learn more about what you need to know. 
I build strong relationships with my clients and I want to see everyone I work with succeed. Click here to learn more about what my clients are saying about working with me.
My 3rd cookbook published May 2021 titled​
"LOBSTER: 75 Recipes Celebrating The World's Favorite Seafood" is
available on Amazon! Click here to learn more.
If you are an innkeeper, or looking to buy or sell an inn, click here to read more about what you need to know.
I rarely if ever write reviews. I hesitate to write this one because I fear the esteem I have for Dana Moos is so high that it won't sound real. But, it is. Selling Blair Hill Inn & Restaurant, that my husband and I created from a private home and was where we raised our children and saw them both married, was incredibly difficult. There are so many aspects that a realtor must deal with during such a process. Dana was not only professional, responsive and knowledgeable but was graciously supportive and there for every question and concern we had. We marveled at her attention to detail, she didn't miss a thing and tirelessly worked on our behalf. Dana made the whole process as easy as possible and the confidence we had in her capabilities set us at complete ease. Thank you Dana. Thank you for every moment you gave to our sale. The success of it was you! The buyer found us because of your reputation and then you led us through the process perfectly. We are now happy to be on the other side. I can confidently say to any prospective inn seller or buyer, there is no one better than Dana Moos!
Dana is the consummate broker for Maine hospitality properties. Her knowledge of the industry and her contacts within the State of Maine are unsurpassed. She will work tirelessly for you as her client. We especially appreciated her timely response to our many inquiries. Thank you, Dana!
If you are considering purchasing a bed and breakfast inn in Maine, or planning to sell one - Dana is the only broker you should consider to represent you. She is fully licensed in Maine; only sells in Maine and knows the state better than anyone - that is a huge benefit to you. And she is more than a broker - she is a consultant and coach and she is there to help you as needed after the sale. We worked with Dana on both the purchase of our inn and also to sell it. As a former inn owner/keeper and an acclaimed chef, she knows the business and the elements needed for success and will answer your text anytime you need some guidance. She is candid on her assessment of properties and on the strengths and weakness of a property you are planning to sell - all valuable to insights to you. She is also a lot of fun to work with and helps remove some of the stress in the process. She IS Maine's hospitality broker.
I would highly recommend using Dana Moos if you are considering purchasing an Inn in Maine! My husband, Matt, and I were new to the industry and Dana walked us through the entire process. Her goal far exceeds landing a deal, she genuinely wants her clients to succeed. Dana customizes revenue spreadsheets to help with financial analysis, is familiar with all aspects of Innkeeping having been an Innkeeper herself and works as a liaison with bankers and attorneys on your behalf. We were very fortunate to have found Dana and could not imagine going through the process with anyone else!
Dana is THE person to know if you are buying or selling your Inn in Maine. She has so much knowledge about the market, can put you in touch with the right people, and has inside scoop on Inns that may not be on the market yet. We loved our buying experience with Dana. She really helped us figure out what we wanted in a bed & breakfast, and found the perfect spot for us (and it wasn't even on the market!)
Dana Moos is simply the best! We recently sold our Inn and I don't think we could have sold it without her! She is extremely knowledgeable, professional and helpful. If you have any concerns or issues, she will take the extra step to make you feel comfortable. Choosing Dana to help us sell our Inn was the best decision we ever made - thanks so much Dana!
We worked with Dana when buying our Inn. We can't say enough great things about her. If you are looking to purchase an Inn she is the one you want representing you. She was extremely organized and kept us all on track. She is a very knowledgeable broker in regards to the industry and Maine laws. It would not have been a smooth transaction without her. We appreciate everything she has done and looking forward to hosting her in the future.
Dana was very professional and knowledgeable about the market and a pleasure to work with. In addition to her real estate expertise, she is a great resource about Maine. We would highly recommend her to anyone looking to purchase a lodging business.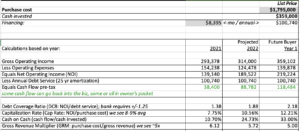 A common question… How did you or the seller come up with the price? Take a look at a sample calculation below based on a price of $1,500,000, with 20% down at 7.5% interest, amortized over 25 years. There are three key metrics we look at when backing into a price that is financeable: 1) the Debt Service Coverage Ratio (or DCR below); 2) the Cap Rate, and 3) Gross Revenue Multiplier (GRM). Let's look at 2021 – this shows a debt coverage
Read More »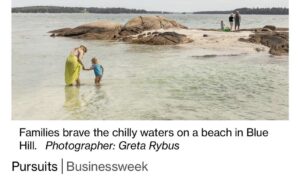 I say: Tell us something we don't know! And I am proud to say I represented the sale of The Norumbega mentioned in this article! Read the full story on Bloomberg
Read More »
2022 WAS ONE OF THE BEST YEARS ON RECORD FOR HOSPITALITY SALES…AND THE OUTLOOK FOR 2023 AND BEYOND IS BRIGHT! The past several years have been unprecedented…marked by the Pandemic, international unrest and a fluctuating financial market. And for good reason, this has caused some pause for many new buyers considering a transition into the hospitality business. But there is some good news on this front, and for those wondering if now remains a good time to make the move…we say "yes it
Read More »
Maine...the way life should be.