Serving the hospitality industry,
Selling the hospitality lifestyle.
I work with buyers and sellers of bed and breakfasts, full service inns, restaurants, boutique motels, hotels and cottage colony properties in Maine.

The hospitality industry is my sole focus and I love this niche market!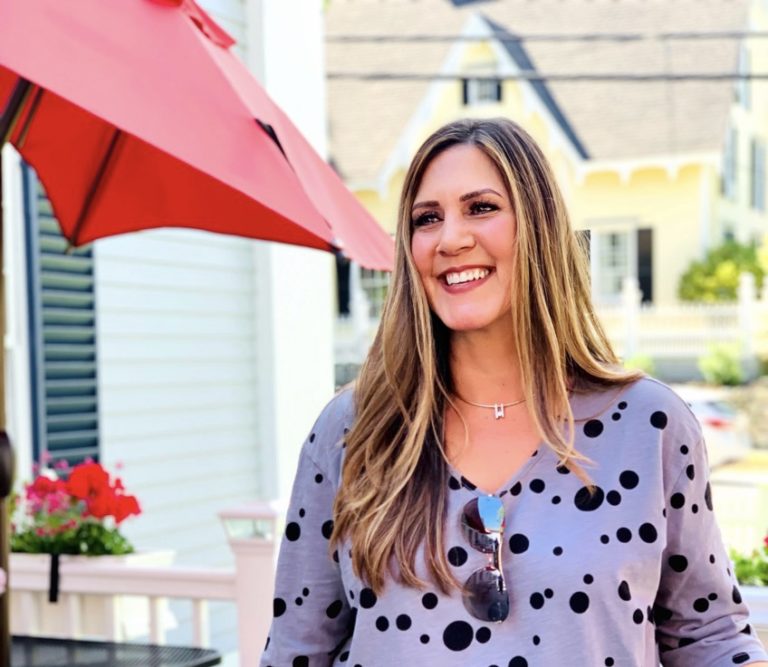 I'm a Real Estate Broker, Hospitality Consultant, Hospitality Investor, Experienced Innkeeper and Cookbook Author. I've been an inn broker since 2008 with over 93 million dollars in sales and am very well versed in the industry. Whether you're a buyer or seller, I'll help you understand the nuances of a hospitality transaction and guide you through the intricate steps. My strengths in marketing, financing, understanding of tourism and hospitality and my creative vision will help you pursue and live your dream, successfully.
My relationship with my clients doesn't end at the closing table. The sale is not my goal, your success is my goal.
​Our seminars and workshops are Maine-centric, for buyers looking to purchase in Maine. We'll discuss Maine tourism and the state of the hospitality industry in Maine. It's never too soon or too late to learn. Buyers and Brokers establish relationships, they don't just take part in a quick transaction. Click here to learn more about our seminars.
Since 1986, our Company has been a leading brokerage in Maine's strong hospitality market. Sellers trust Swan Agency Real Estate to promote their properties to a worldwide audience and know that we understand the nuances of the transaction, from start to finish. We have walked in a buyer and seller's shoes.. Click here to learn more about our experienced team!
Thinking of buying? It is important to understand the financials and everything that ties to the financial side of the business. You want to be an educated buyer, and sellers need to understand what buyers go through when it comes to the financing. Click here to learn more about what you need to know. 
I build strong relationships with my clients and I want to see everyone I work with succeed. Click here to learn more about what my clients are saying about working with me.
My 3rd cookbook published May 2021 titled​
"LOBSTER: 75 Recipes Celebrating The World's Favorite Seafood" is
available on Amazon! Click here to learn more.
If you are an innkeeper, or looking to buy or sell an inn, click here to read more about what you need to know.
What my Clients are Saying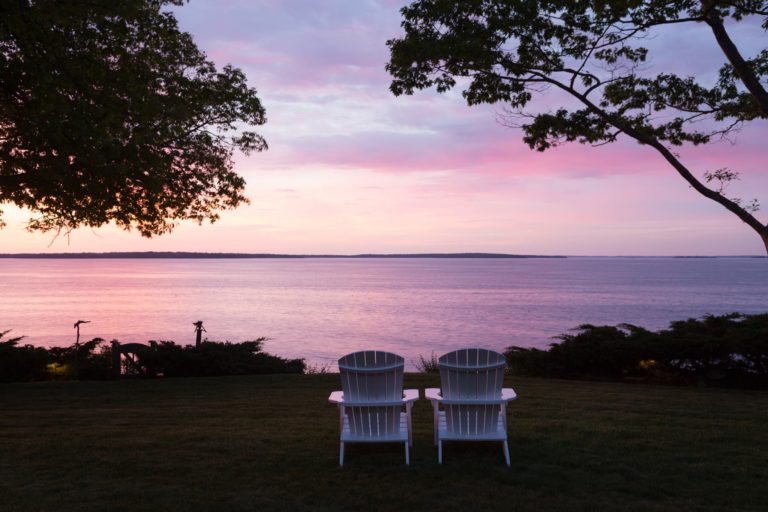 Dana is THE person to know if you are buying or selling your Inn in Maine. She has so much knowledge about the market, can put you in touch with the right people, and has inside scoop on Inns that may not be on the market yet. We loved our buying experience with Dana. She really helped us figure out what we wanted in a bed & breakfast, and found the perfect spot for us (and it wasn't even on the market!)
We worked with Dana when buying our Inn. We can't say enough great things about her. If you are looking to purchase an Inn she is the one you want representing you. She was extremely organized and kept us all on track. She is a very knowledgeable broker in regards to the industry and Maine laws. It would not have been a smooth transaction without her. We appreciate everything she has done and looking forward to hosting her in the future.
Dana was very professional and knowledgeable about the market and a pleasure to work with. In addition to her real estate expertise, she is a great resource about Maine. We would highly recommend her to anyone looking to purchase a lodging business.
I would highly recommend using Dana Moos if you are considering purchasing an Inn in Maine! My husband, Matt, and I were new to the industry and Dana walked us through the entire process. Her goal far exceeds landing a deal, she genuinely wants her clients to succeed. Dana customizes revenue spreadsheets to help with financial analysis, is familiar with all aspects of Innkeeping having been an Innkeeper herself and works as a liaison with bankers and attorneys on your behalf. We were very fortunate to have found Dana and could not imagine going through the process with anyone else!
The Maine Tourism Association just announced: In recognition of Maine Tourism Association's 100th year, the association has unveiled a new logo to be used in 2022. The logo is a version of MTA's new primary logo unveiled last fall. The centennial logo acknowledges the milestone with the zeros in the "100" overlapping to create a pinecone effect, reflective of the Maine's nickname as the "Pine Tree State." I love everything about this, and the integration of the pine cone in the 100. Well done!
Read More »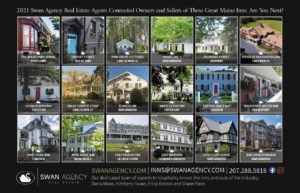 This image is just a partial compilation of our 2021 hospitality sales. Our team was on fire and so were buyers! This is Maine, can you blame them for wanting to buy a hospitality business here? We can't either! Covid caused people from more populated areas to want to move to Maine, with more open space, more undisturbed land, more unspoiled nature, less congestion, great communities, outdoor activities, the arts, the microbreweries, the FOOD! I could go on….you know, MAINE, THE WAY LIFE
Read More »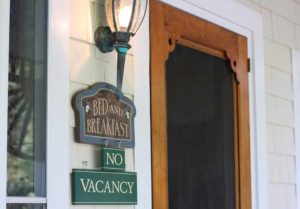 Back in October of 2020, I provided an update on the lending climate during the pandemic. There are no shortage of inn buyers or sellers these days. It's almost as if the pandemic has placed an opportunity to hit the reset button, giving many a reality check of what's important.  But are the banks lending? That's the question on everyone's mind.    I closed one inn in February this year. Then Covid hit. Three deals then fell through……then September into November I sold
Read More »
Maine...the way life should be.