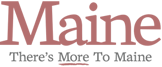 A strong summer tourism season shows sharp increases in restaurant and lodging revenues, state tourism officials said.
read the story
"In addition to the positive sales tax figures, CruiseMaine USA has reported an increase of 36,000 passengers on cruise ships to Maine ports this year."
Further stated by Maine Revenue officials, sales and use tax receipts were up reflecting strong sales during the height of the tourism season in July.
Gorgeous weather could have contributed as well!