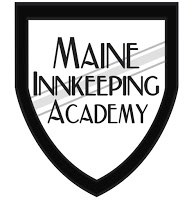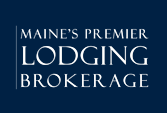 Hello everyone,
Hope this late summer early fall finds you well. We're just starting to enjoy cool, crisp mornings with mild afternoons in here Maine.
We're working on our scheduling for our 2 day Aspiring Innkeeper seminar in Portland, Maine and wanted to see if any of you had specific requests for dates. We're looking tentatively at November 7th & 8th, 14th & 15th or if two days during mid-week, probably the week of the 7th or 14th. Once we select this seminar, we'll work on our 3-hour workshops (Art of Breakfast, Social Media, Marketing, etc.) to be held at various inns in Maine.
Some of you have expressed concerns about not being able to get away during the week, please let me know your thoughts or feel free to suggest dates and topics for our 3 hour workshops. We can try our best to meet your needs.
Please let me know if you have any questions, input, feedback, etc.
Dana Moos, REALTOR®
Selling the Luxury Maine Lifestyle
www.danamoos.com

The Swan Agency Sotheby's International Realty
43 Cottage St. Bar Harbor, Maine 04609
iPhone (207)266-5604 eFax (207)669-8326
office (207)288-5818×39