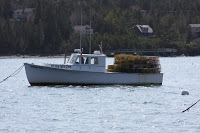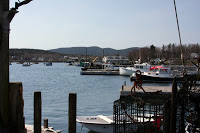 Just came back from Beal's Lobster Pier…paid $6.17/lb for 1 1/2 pound lobsters…not bad, considering Filet Mignon is $16/lb, Strip steaks around $12/lb, Salmon usually $10/lb, and just plain chicken up to $5/lb…you get my point…
We only bought four (well, quite often we'll buy eight so we have leftovers for lobster bisque, lobster rolls, Lobster Louis salad with avocado)! Okay, so I appreciate that I'm fortunate to live in this amazing state and can enjoy truly FRESH lobster pulled from the ocean, not the tank!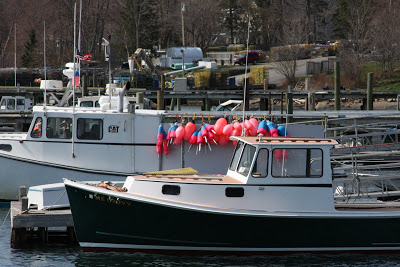 I think we'll simply enjoy them steamed with drawn butter (add a dash of sherry) along with a nice Caesar Salad and glass of Sauvignon Blanc…for me it doesn't get much better!
Lobster tidbit: each Maine lobsterman is allowed up to 800 traps