Lodging broker Dana Moos has joined with former innkeeper and real estate agent Tori Baron to form the Maine Inn Team, with a focus on the hospitality industry. Between them, they have 20 years of innkeeping experience with backgrounds in marketing, sales and real estate. Dana has been selling inns throughout Maine since 2008. They'll be offering seminars and workshops to help give buyers the tools they need to make their dream a reality and sellers the tools to plan their exit strategy.
Buying or selling an inn can be a relatively long process. We don't just take part in a quick transaction, we establish relationships. The sale is not our goal. Your success is our goal. And our relationship doesn't end at the closing table.
We are fully immersed in the hospitality industry and focus on selling Maine Inns, Bed & Breakfasts and commercial real estate with a hospitality component, including restaurants and event venues. We have been in your shoes, whether as buyer or seller. We offer years of cultivated contacts and resources for every aspect of your business, from acquisition to operations to preparing your inn for sale and beyond. Maine hospitality lenders, attorneys, tax accountants, hospitality association leaders, vendors, you name it.
Tori and her husband hired Dana to list their inn and in June 2019, they handed over the torch to new owners. Several months prior to closing on the inn, Dana shared thoughts with Tori about wanting to expand her business, as she considered the possibility of bringing on a new specialist/agent to work with as a team, one also experienced in the hospitality industry. Dana appreciated Tori's understanding of the industry, the financials and what operating today's inn entails in the ever changing landscape of the OTAs (online travel agencies) such as Booking.com, Expedia and AirBnB.
Both Dana and Tori are enthusiastic and passionate about tourism and hospitality and share the understanding that offering hospitable service is the foundation of building and maintaining client relationships. Between us we have 20 years of innkeeping experience. Hospitality is in our genes. You either have it or you have to work at it. We have it!
Soon after several planning meetings and discussions, The Maine Inn Team was formed.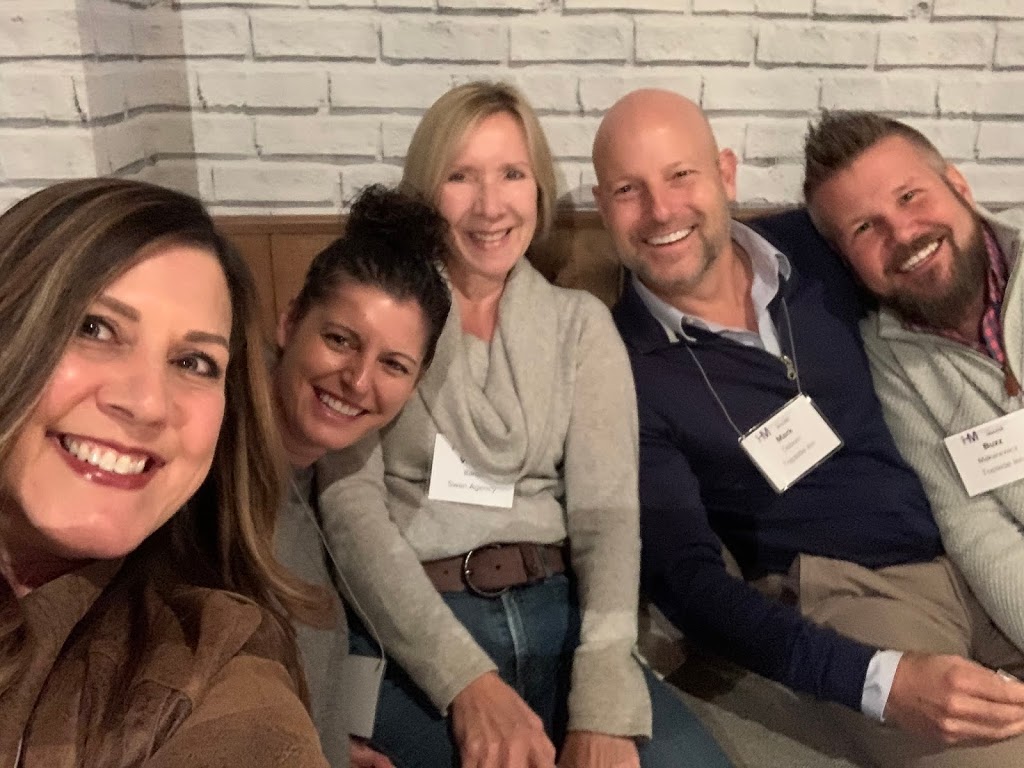 Tori Baron
The group photo was taken at the 2019 Hospitality Maine Summit at Sugarloaf in November. Left to right, that's me (Dana), Vanessa Santarelli, Your Maine Concierge, Tori Baron, Mark Osborne and Buzz Makarewicz from Topside Inn.