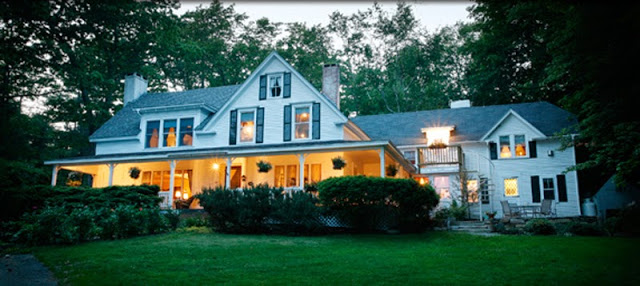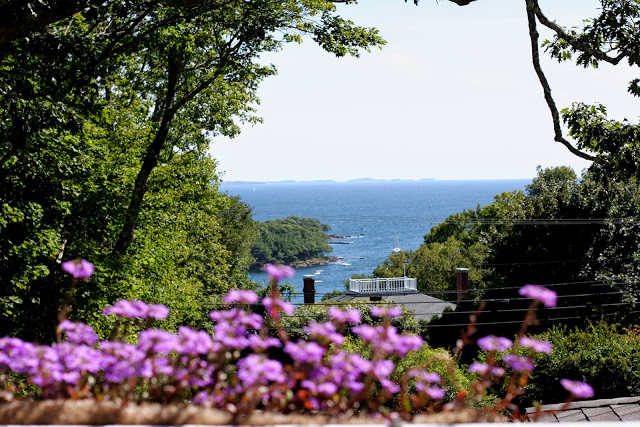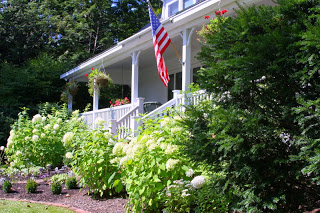 From David and Karen Kallstrand at Timbercliffe Cottage in Camden, Maine:
1) The smell of the sea. For some of us, once you have lived near the ocean, you cannot be truly happy anywhere else. It is the pulse of existence on the coast.
2) Walking our dog down to the harborfront, greeting neighbors working in their gardens, and chatting with the postmaster and grocer — a quiet life in a small town.
3) The Camden Library is not only an architectural gem, it is situated in a stunning ocean-view park designed by the firm of Frederick Law Olmsted. It serves as a social and cultural center of the town with lectures, classes, art exhibits and fairs in addition to their extensive collections.
4) Living seasonally. With four distinct seasons, the landscape is always changing into something more beautiful. Yes, we have snowy winters, but the shorter hours of daylight give one the license to look inward and spend more time at home learning a new hobby, mastering a skill or craft, reading that stack of books, and entertaining friends.
5) Eating seasonally. We live close to the producers of our food in Maine. We know who grows our vegetables and who raises our meat. We pick organic apples in the fall and berries in the summer. There is an abundance of fresh, organically grown or foraged vegetables, fruits, herbs and berries, and a community committed to preparing these ingredients in creative and healthful ways.
6) Fresh lobster! Available all year long.
7) A community with respect for the past and its relevance to the present. In this part of the country, there is an appreciation of the history of the region and our country. Whatever your historical interests may be, you will find someone who has written a book or is giving a lecture on the topic!
8) The creativity of the community. The area attracts artists and makers of all kinds. We have never met so many writers, artisans and artists, photographers, and poets.
9) The stars. When was the last time you looked into a black sky, unaffected by light pollution, and marveled!
10) Sharing our home, our favorite recipes, our hospitality and what we love about Maine with our guests.
SaveSave