Every now and then we find the most spectacular piece of architecture and immediately think "WOW, wouldn't THAT make an amazing bed and breakfast!"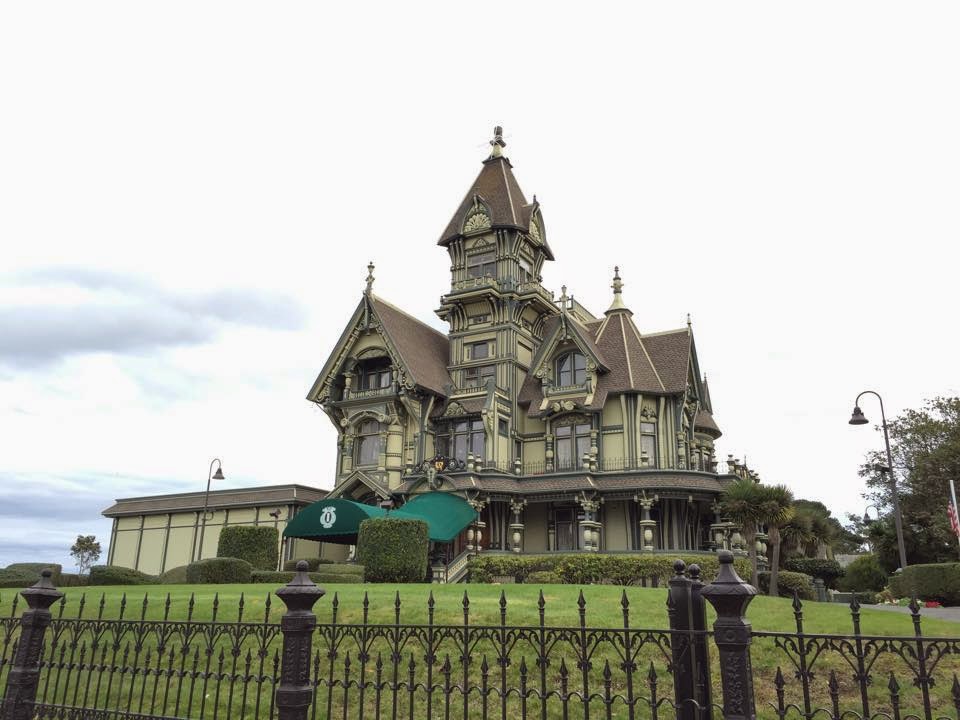 This photo (and below) was taken by my friend
Trisha
when she was recently in Eureka, CA. Her brother is a
photographer
and does a lot of work with B&Bs. This is a STUNNING example of a high Victorian, would you agree? It would make a spectacular lodging property! Well, this one is. But this thought is common for those looking to get into the hospitality industry.
Some of these grand historic private homes exude the essence of a classic bed and breakfast. And aspiring innkeepers get emotionally caught up in this dream of converting an historic home into a hospitality lodging property. The idea that you can make it your own from day one, I'll admit, is very appealing. So what does it take? Other than money?
Well, it takes money. A lot of money. And risk. Often a lot of risk. But it also takes a vision, passion, a long term plan, a strong marketing sense, and possibly most importantly, a real sense of what the guest wants out of this, not what the innkeeper wants. If money is no object, then by all means, call me and let's find your start-up!!!
When we see a property like this (of any size, really), we become emotional about wanting to live in such a piece of architecture. About renovating it. About providing the WOW factor for our guests. But what experience is in it for our guests? The area has to be a draw, not the house. If the area isn't the draw, the house has to be more than just WOW, it has to become the destination. This might mean a full service inn with dining, depending on what's around. It might require even more than that. But the point is, try not to fall in love with a home first. Try to fall in love with an area that makes sense. Then fall in love with a home in that area.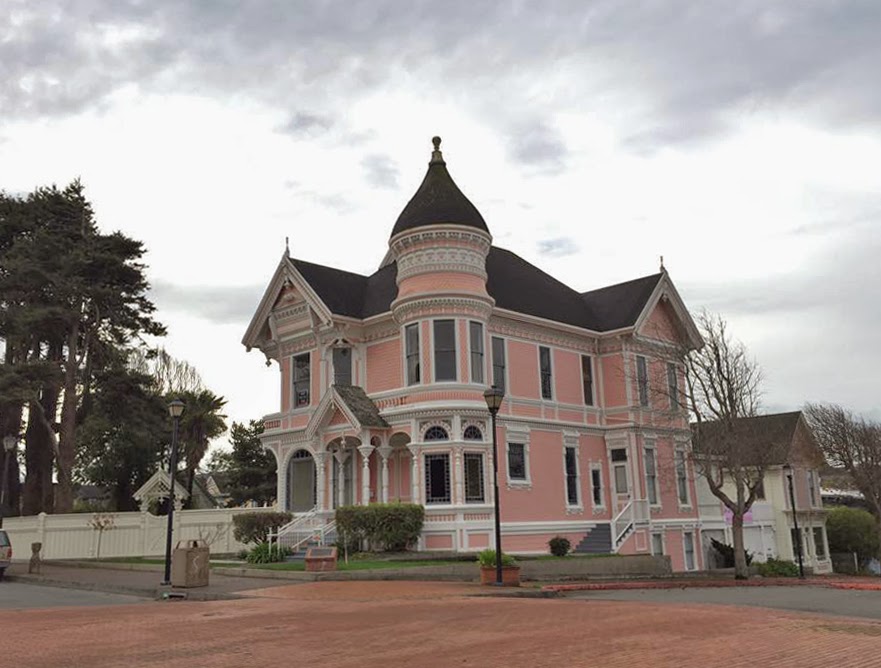 So, you've determined you have what it takes for a start-up. Other than reaching out to an experienced lodging broker, you'll want to talk with a lender or two, well versed in the lodging and hospitality industry. You'll look at the cash you have to inject into this venture, your financial background and the lender will give you a sense of their willingness to lend, based on their assessment of risk. You're probably thinking that you have the downpayment required for a private home (5-10% maybe?) but if you're applying for a residential loan, you need to have the income to support that debt. Since your business is a start-up, it does not yet provide income to support the debt, nor does it provide you a paycheck, yet. So what is the source of your income to pay the debt? If it's cash, how long will that cash last? Is it a job you can retain while starting your inn?
And consider renovation costs; many times these homes have several bedrooms but not as many baths and in today's world, private baths are the only way to go (there can be a room with a private detached bath but it's still only recommended if you have no other option). There are then business start-up costs, after the physical renovation costs. And you'll need to consider the regular monthly operational expenses required. And advertising a new start-up is going to be a big expense in order to compete with the established inns around. How long can you cover such expenses before your business income can support them? The lender will want to see this in detail. And the area has to support your projections for occupancy. It could take several years before your business cash flows and you have to be prepared with the cash reserves because the bank won't be.
When it comes to an existing bed and breakfast, or "going concern", the cash required for financing is essentially your downpayment (roughly 25% for a commercial loan), some cash reserves for deferred maintenance, enough to cover the expenses and debt service and to provide you with a modest paycheck
(see several blog posts about DCR, Debt Coverage Ratio, Going Concern, Commercial Financing).
This is often a much less risky road to take if there is historical income and a proven track record that you're just trying to either improve or just continue status quo. And sometimes in the end, it might cost less to renovate an existing business to make it your own than buy a stunning home and start from scratch. When it comes to bank financing, unless you have a lot of money, a going concern is the way to go.
Just some things to consider!