I've been working with several clients for a while now who really want to get into this business. So what's stopping them? It seems that fewer prospects are putting their homes on the market before making offers on a lodging/hospitality property. This is, after all, a discretionary purchase. They don't have to sell their house, leave their jobs and buy a bed and breakfast. It's a choice. Specifically, it's a lifestyle choice. Clients are telling me that if they don't find just what they're looking for, there's no reason to put their house on the market.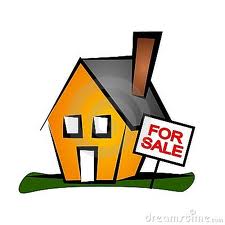 So what are they looking for? Most are looking for a viable business with enough of a cash flow to support them without having to work outside the inn. They're not hoping to take a huge salary, but a modest one that will pay for their living expenses and a bit beyond. Part of the enjoyment most aspiring innkeepers are seeking is the work at home aspect. Being your own boss. Entertaining guests. Working with your partner. Meeting new friends. Fulfilling a love of cooking, decorating and concierge. This lifestyle, in part, offers innkeepers the simpler way of life. To enjoy the simpler things. And to enjoy the area itself that drew them and draws their guests just the same. And it's a way to play tourist and get paid.
They're also looking for spacious and private owner's quarters. More and more aspiring innkeepers don't want to compromise privacy. They'll compromise a bit of space, but not privacy.
If buyers are going to leave their jobs, sell their homes and get into this business in our slowly improving economy, they want their decision to be the right one. And not one made with their heart but rather their heads. So the performance of the business is very important. And for financing purposes as well. Banks are lending but they are paying very close attention to the cash flow. Gross multiples aren't where they used to be and banks will not lend on potential.
What some aspiring innkeepers are finding is that unless they find the right combination of owner's quarters and a strong enough business, they aren't putting their homes on the market ahead of time. They're not finding that they have several choices where if choice #1 became unavailable, they could just select choice #2 or so. So they're only putting their homes on the market when they have a comfort level with the inventory out there from which to choose so when they do find their buyer, they're ready. They just hope that the property they have their eye on is still available. But if there's no second choice, they feel there's no sense in putting their home on the market. And there are still quite a few listings out there that are priced higher than their business value. So this may be keeping some buyers at bay.
Some buyers have been making offers with house sale contingencies, not always well received by sellers. In a better market, this was hardly entertained. In my opinion in our current market, I think it's certainly worth considering on a seller's part.
Suggesting to clients they sell their house to become an ideal, liquid buyer is easy in the residential market. It's a different ballgame in the commercial hospitality market…I understand both buyer and seller sides…it's a tough gamble!