Often my sellers will provide me with information about their area. I'll admit, I know a LOT about Maine, but I can't possibly know all towns as well as my clients – they LIVE there. Noble House Inn has done a nice job with showing guests (and buyers/aspiring innkeepers looking for property) what Bridgton has to offer. Not only is this a charming town and region with a lot to offer, the inn is a very successful business with a cash flow a bank will be pleased to entertain a commercial loan. This property's income supports the price.

Destination: Bridgton, Maine
Bridgton welcomes you to one of the most beautiful places in Maine. The air is fresh, the water pure, the woods inspiring, the sunsets breathtaking, the night sky brilliant and the mountains, well, they are made for hiking, skiing & sightseeing. The combination of lakes, mountains and scenic beauty creates a vacation experience that is second to none. Come relax, unwind, and make memories you'll cherish for a lifetime. Let the dynamic landscape, quaint towns and villages, intriguing people and warm western Maine hospitality motivate you to have fun and re-invigorate your life.
Originally a senator's estate, Noble House Inn is Bridgton's premier Bed & Breakfast nestled above scenic Highland Lake in the foothills of New England's Majestic White Mountains. Operating as an inn for over 30 years, Noble House maintains an exceptional reputation for service, food and accommodations. The significant characteristics of the inn, including its sweeping veranda and lawns, keyhole porch, fireplaces, hardwood floors and flexible floor plan have all been maintained with an eye towards preservation yet with all the comforts of 21stCentury living.

Noble House is located on a quiet side road in downtown Bridgton, a lovely, walkable resort community serving as the region's hub.

It is home to over seventy bodies of water, dozens of mountains and countless outdoor recreational opportunities.
Centrally located just 35 miles from Portland, Freeport, the coast, and just 20 minutes from the White Mountains, Bridgton is a cultural & tourism-based resort community offering access to ski resorts, performing arts venues, movie theaters, shopping, restaurants, museums, art galleries and academies.

Main Street weaves a mile and a half through the heart of downtown Bridgton where most amenities can be found including Noble House Inn.
In 2012, two awards were bestowed on the inn: Voted "Maine's Best Inn" (Pamela Lanier's People's Choice Award) and Winner of Trip Advisor's "Certificate of Excellence". Other recent accolades include the Best Maine Lakes & Mountains Inn as evidenced by our selection as an Editors' Choice by Yankee Magazine.
Local Events & Activities:
o
Maine's largest agricultural fair, attracting over 200,000 visitors each fall.
·
Mushers Bowl & Winter Carnival
o
Sanctioned dog sled races, biathlon & skijoring, plus winter carnival on Highland Lake steps from the inn.
·
Four on the Forth (Race Landmark)
o
4-mile USATF-certified foot race benefiting Bridgton Public Library. 2,000+ runners. Racecourse passes the inn. Race was inducted into the Maine Running Hall of Fame.
·
Great Adventure Challenge Triathlon
o
Extreme triathlon of Kayaking, Mtn. Biking & Dash up & down Pleasant Mtn.
·
Rufus Porter Museum & Cultural Heritage Center
o
Museum, Summer workshops in traditional arts, Historic Home & Garden Tour
o
Celebrating Maine's Blues Artists with 50+ Blues Bands & Artists
o
Features 30+ brewers of Maine made beers, micro brews & wines. Live music.
·
Western Maine Barbeque Festival
o
Nationally-sanctioned world-class BBQ competition attracting over 15,000 visitors
o
70+ Artisans displaying their work at Shore Park, just steps from the inn
·
Loon Echo Land Trust Bike Trek
o
25,50,100-mile Race through Bridgton's Scenic landscape
·
Magic Lantern Movie Theater
o
Gorgeous, privately owned, 4-screen theater with balconies, stages & pub.
·
Bridgton Twin Drive-In Movie Theater
o
Continuously-operated, locally-owned classic drive-in
·
Stone Mountain Arts Center
o
Timber-frame Music Hall/Dinner Theater hosting national acts: Mary Chapin Carpenter, Bela Fleck, Cowboy Junkies, Tom Rush, Capitol Steps, Leon Redbone, Smothers Brothers, Indigo Girls, Robert Cray, Paula Poundstone, etc.
o
Historic Adirondack-style Performing Arts Venue; Broadway plays, festivals, etc.
·
Shawnee Peak Ski Resort
o
Most night skiing in New England. 44 Trails/Glades, 5 Lifts, Terrain Park.
·
Sunday River Ski Resort
o
Extensive network of trails over 8 peaks
o
27+ Kilometers of Cross-Country Skiing by winter. Apple Orchard by summer.
·
Bridgton Highland Country Club
o
Challenging 18-Hole Public golf course. Incredible views.
·
Children's Summer Camps
o
40+ Local & Regional Children's Summer Camps
·
Weekly Summer Band Concerts
·
Weekly Summer Farmers' Market
o
Full-service Central Maine Medical Facility. Life Flight. Stephen King benefactor.
o
Unique 1 year, all-boy P.G. school. Exceptional reputation!
o
Bridgton Historical Society's Historic Homestead w/fabulous mountain views
o
Christmas Holiday Season festivities & Parade
o
Memorial Day, Independence Day, Christmas, etc.
Extensive Recreational Opportunities
·
Water-Based Recreation; 70+ Bodies of Water
o
Antique and Classic Boat Show
o
Swimming, Boating, Sailing, Paddling, Jet skiing, Sailing, Fishing, Ice Fishing, Paddlewheel Excursions, Waterskiing
o
Lakes Environmental Association – preserving our lakes & rivers
o
Pondicherry Park: 65 Acre Park w/trails, Timber frame bridge, downtown Bridgton
o
Five Fields Farm: 27+ km of x-Country Skiing
o
Shawnee Peak Ski Resort
o
Extensive White Mountains Hiking: Over 40 local trails
o
Loon Echo Land Trust – Conserving our land & mountains
o
Snowmobiling – Bridgton Snowmobile Club
§
ITS 80 here at the lake is the primary trail traversing Maine and links 13,500 miles of Maine trails
o
Alpine skiing, cross-country skiing, Auto touring, bicycling, birding, climbing, geocaching, hiking, horseback riding, waterfalls, covered bridges, snowshoeing…
Additional Downtown Bridgton Offerings
·
Chamber of Commerce, Shopping, Restaurants & Cafes, Grocers, Library, Art Galleries, Museum, Movie Theaters, Public & Private Schools, Parks, Salons, Cigar Lounge
§
70 Artists Cooperative Gallery. classes, lectures, plein air Sessions, Open Studio Day, Art in The Park
§
Birthwise School of Midwifery
§
NH School of Therapeutic Arts
§
Nationally Acclaimed Local Newspaper
§
Regional Television station with local access opportunities
·
White Mountain National Forest: 140,000+ Acres of innumerable recreational opportunities
·
Mount Washington – Highest Peak N. of the Smokey Mountains & East of the Mississippi
o
Home of the World's Most Extreme Weather with 100 mile views on clear days
o
Mount Washington Cog RR – 2nd steepest mountain-climbing train in the world
o
Mount Washington Auto Route – America's Oldest Manmade Tourist Attraction
·
Freeport – L.L. Bean Flagship Store & Outlet Shopping
·
North Conway – Tax Free Outlet Shopping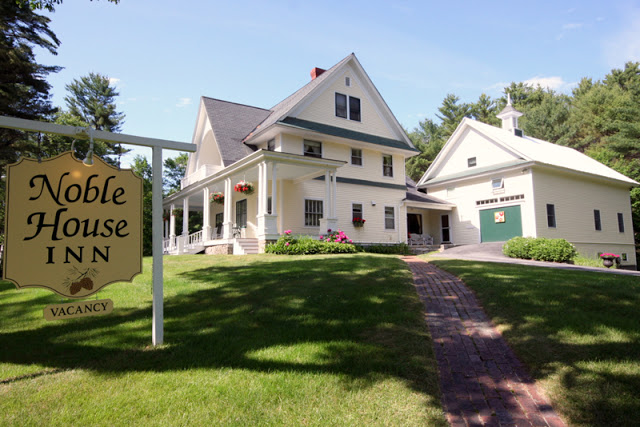 Visit the listing page on my website for more details