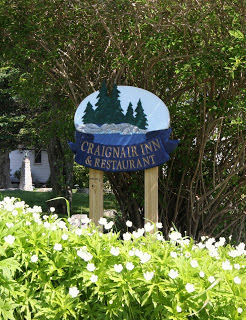 Congratulations to new innkeepers Michael and Joanne O'Shea! We closed on The Craignair Inn and Restaurant yesterday after a much anticipated waiting period. They're such great people and fit right in with "Maine, the way life should be". And many thanks to wonderful sellers, Neva and Steve Joseph – they made the transition very easy for Michael and Joanne. And they all made this transaction for me as their Realtor, very pleasant.
The inn is now open for guests and the restaurant is currently open for dinner Thursday through Sunday nights and will be open 7 nights July and August. Stop by and enjoy a nice evening out by the water. And don't miss out on the Oysters Rockefeller!!!
Stop by and say hi to them! They'll always welcome you.