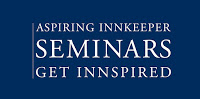 We've just completed a wonderful Fall Aspiring Innkeeper Seminar (that we refer to as "bootcamp", an intense 2 day session) full of information and interactive real-time cooking workshops for a full house of guests. This one held at
The Danforth
in Portland.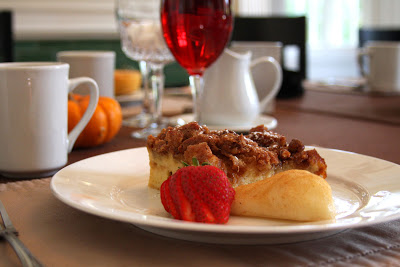 There were seven attendees and four participating instructors and we covered topics from the nuts and bolts of hospitality, financing, business plans, appraisal, business performance analysis, the various types of inns, websites, photography, advertising, using the right meta tags and website content, analyzing your website stats, and today's important Social Media.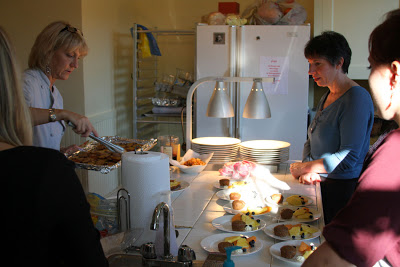 Simple, basic techniques and tips were shared in the kitchen…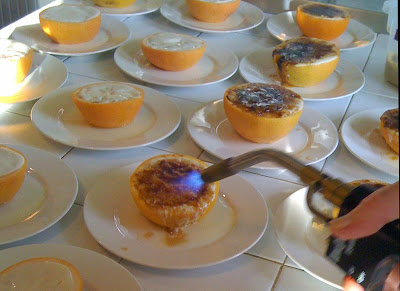 We made Grapefruit Brule with Vanilla Bean Cream using a personal favorite tool of mine (and found in most restaurants), a propane torch. Mine has a push button start for very simple on/off function. We were able to torch 20 grapefruit halves in a matter of a couple minutes.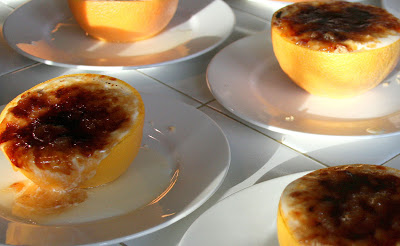 We worked on slicing and fanning fruit techniques…very simple…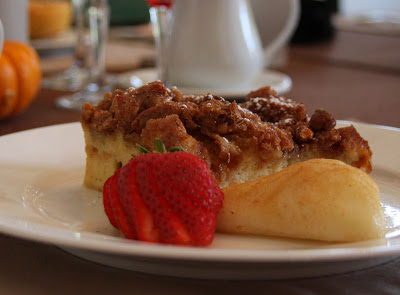 The class was able to see what it takes to get the kitchen and the dining room ready to serve a crowd, from coffee service to plating to table service.
Of course the fun interactive part was in the kitchen. But the very real business analysis was a focus of ours so that our aspiring innkeepers fully understand what they're getting into. This was our opportunity to educate our class and equip them with the necessary tools before they get into something they aren't prepared for. It is a business. To what level you take it up to you. There are hobby properties and there are serious performing properties and it's imperative you have the knowledge of the gamut.
Being told that we've exceeded expectations is very rewarding. We love sharing our knowledge, we thank our attendees and are eager to help them pursue their dreams of inn ownership.