This is Wilson Pond Camps, nestled on a very private 3.5 acres on Wilson Pond in Greenville, Maine. A lesser known lake than Moosehead but spectacular and serene. Wilson Pond Camps offers 682 feet of water frontage, 7 completely renovated cabins (each sleeps a minimum of 6) and a beautiful 3 bedroom owner's house, two car detached garage and shed. All cabins have beautiful custom kitchen cabinets, hardwood floors cedar interiors. The exteriors are maintenance free vinyl siding. Cabins have all been jacked up where necessary. Each cabin has its own private dock and Adirondack chairs to enjoy the view and the quiet (except for the loons and occasional moose).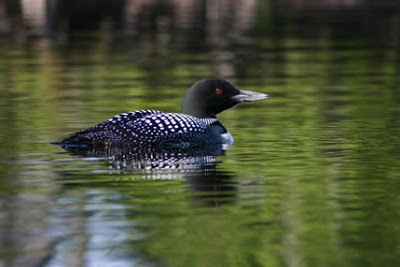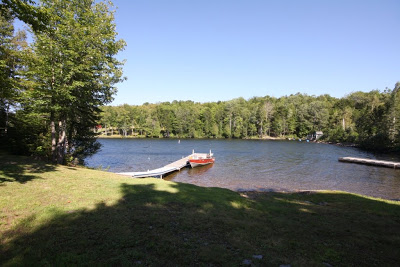 the large cabin…


stairway leading to a cabin's private dock…


The owner's home offers 3 bedrooms, full bath, full kitchen, very spacious living/dining room with beautiful interior woodwork and picture windows to enjoy the view. One of the focal points in the room is the incredible Mahogany spiral staircase – an absolute work of art. There is a large laundry/storage area and full basement. Two car detached garage and shed are both done in the same shingle style as the home.


incredible Mahogany spiral staircase in the living room of the owner's home (below)


one of the waterfront cabins…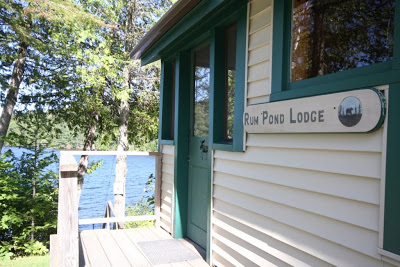 The area: The Moosehead Lake Region is a destination of choice for not only nature lovers and those seeking to escape from the stress in their busy lives, but also for eco-tourists. The region offers year round activites. From snowmobiling, snowshoeing, skiing/cross country skiing, ice fishing to hiking, fishing, boating, camping, hunting, swimming, birding, canoe and kayaking, moose safaris, sea plane tours, tours on the steamship S.S. Katahdin, white water rafting, you name it. Lower Wilson Pond is a 130-foot deep, 7-mile long crystal clear LAKE populated with native brook trout, lake trout (togue) and land-locked salmon. Many walk-in trout ponds and streams are available within a 5-mile radius. Both Upper and Lower Wilson Ponds are known for their crystal clear, calmer waters, making it a destination spot for kayaking and canoeing. The warmest temperatures are usually during the months of July and August, but continues into the first part of September. Greenville is an outdoor enthusiast's paradise; unspoiled nature where moose sometimes outnumber people. Yet there are enough restaurants and shops to support the tourist season as well as locals who choose to dine out now and then. Each cabin is outfitted with a full kitchen and cookware for the guests. Each cabin also has its own outdoor grill, and all cabins share a few outdoor firepits.
Property Photos on Flickr
Property Photos on Picasaweb
Virtual Tour
Property's Website
More Property Information (coming soon)
Wilson Pond has entertained guests for many years and has a remarkable repeat clientele who book well in advance for their annual week long stay. This is a fabulous opportunity for new buyers to continue the tradition, run a year round business and enjoy the lifestyle in the beautiful north woods of Maine.
Turnkey business and furnishings offered at $1,890,000. Contact me for more information or to schedule a showing.