Arborvine Restaurant and Deep Water Brewing Co.
Arborvine opened its doors in 2000 with a simple purpose . . . to provide diners with the freshest, locally sourced foods available. Today, that tradition continues as the network of local farms, fisherman and foragers who supply Arborvine is as strong as ever. Whatever the season, it is this connection to the local harvest and the people behind it that has enabled Arborvine to fulfill that purpose now and into the future.
Farm-to-table is in full effect in the heart of Blue Hill. In the kitchen you'll see the pans of roast duck and a massive hen of the woods mushroom ready to be prepped for the night's risotto. The setting is a sunny, window-lined kitchen with easy access to the herb garden and the solar-powered craft brewery, DeepWater Brewing Company, out back.
The menu is created with Horsepower Farm carrots and apples, Carding Brook Farm mesclun (grown in Brooklin), and mussels, scallops, and clams from Blue Hill Bay. Every dish is gorgeously plated and served up at fireside tables in the front rooms of the white colonial that has an arbor vine growing in a green arch over the front door.
Arborvine maintains top ratings on TripAdvisor, Yelp, Facebook, and numerous publications.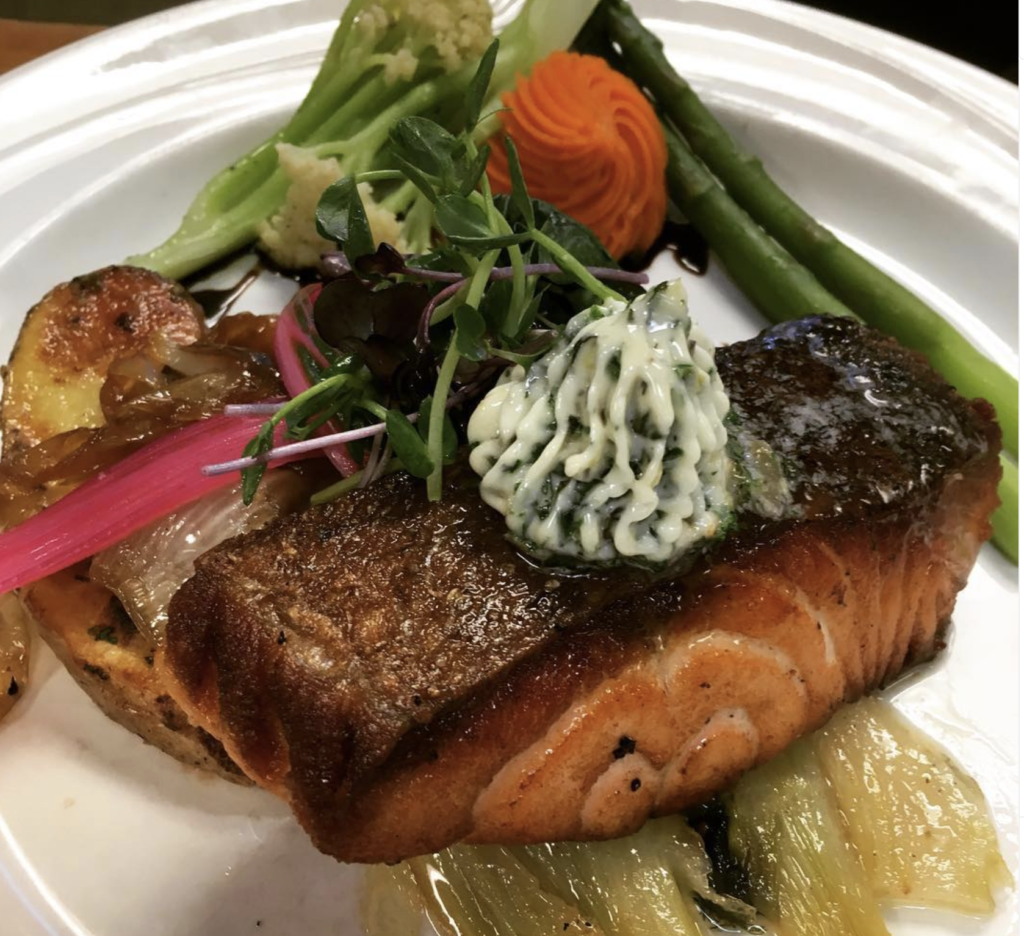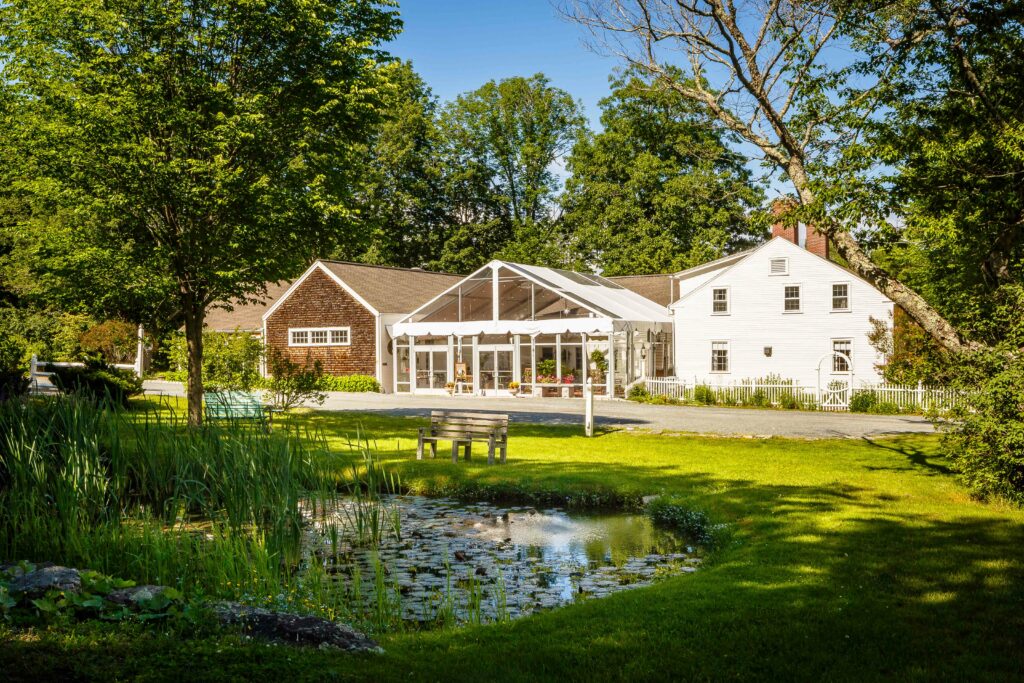 View additional Property Photos: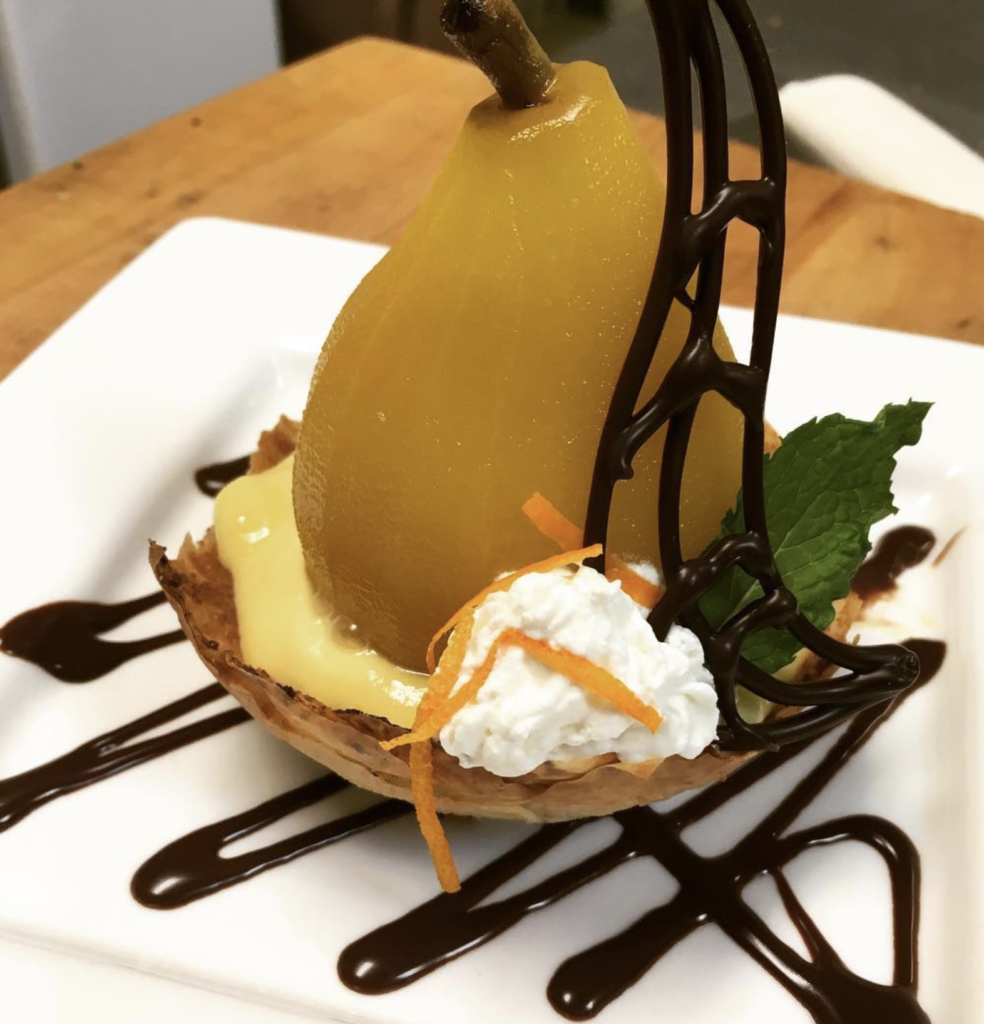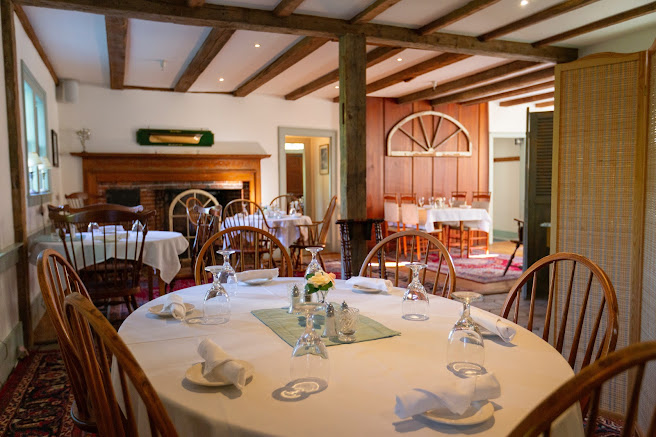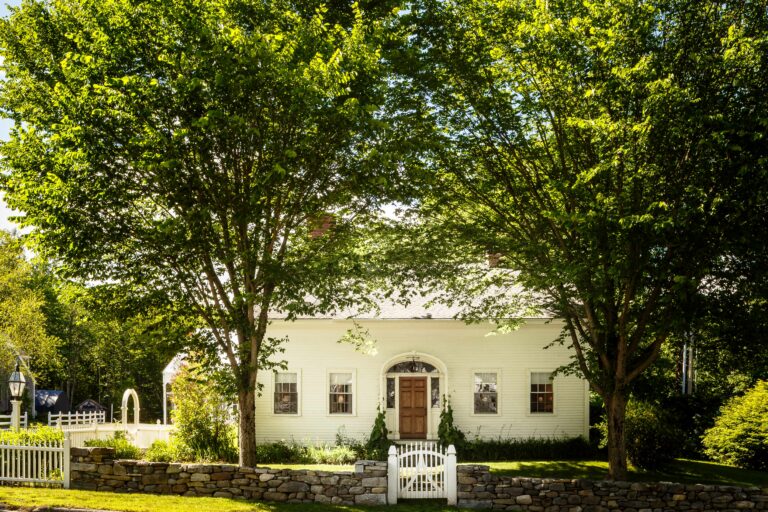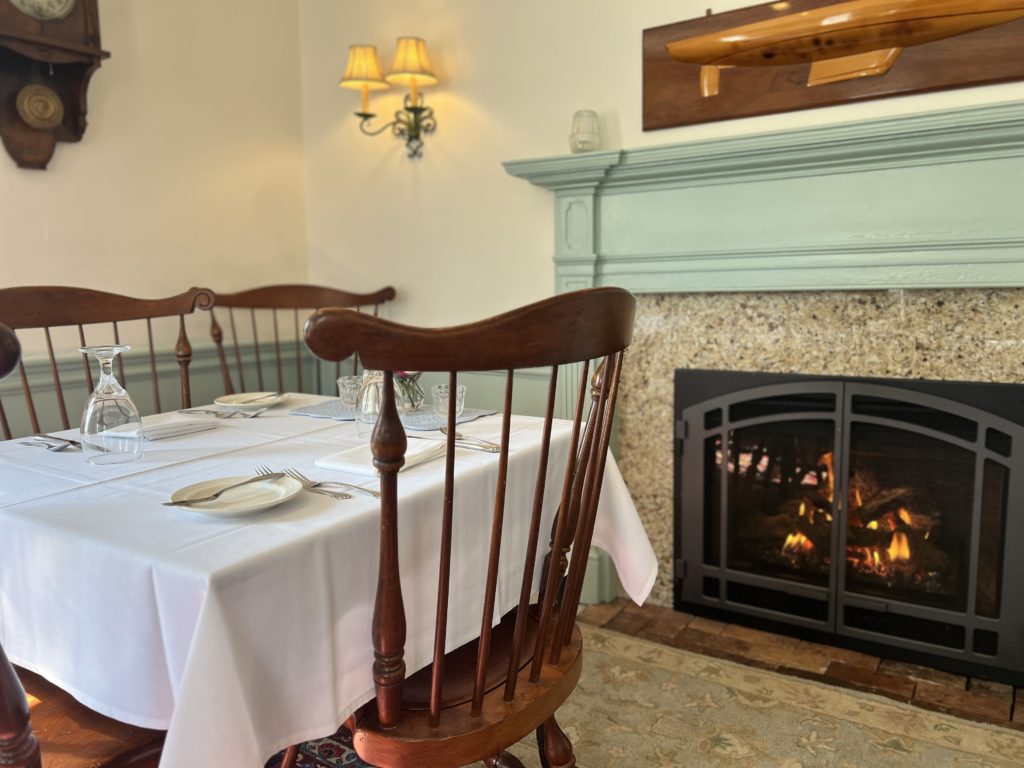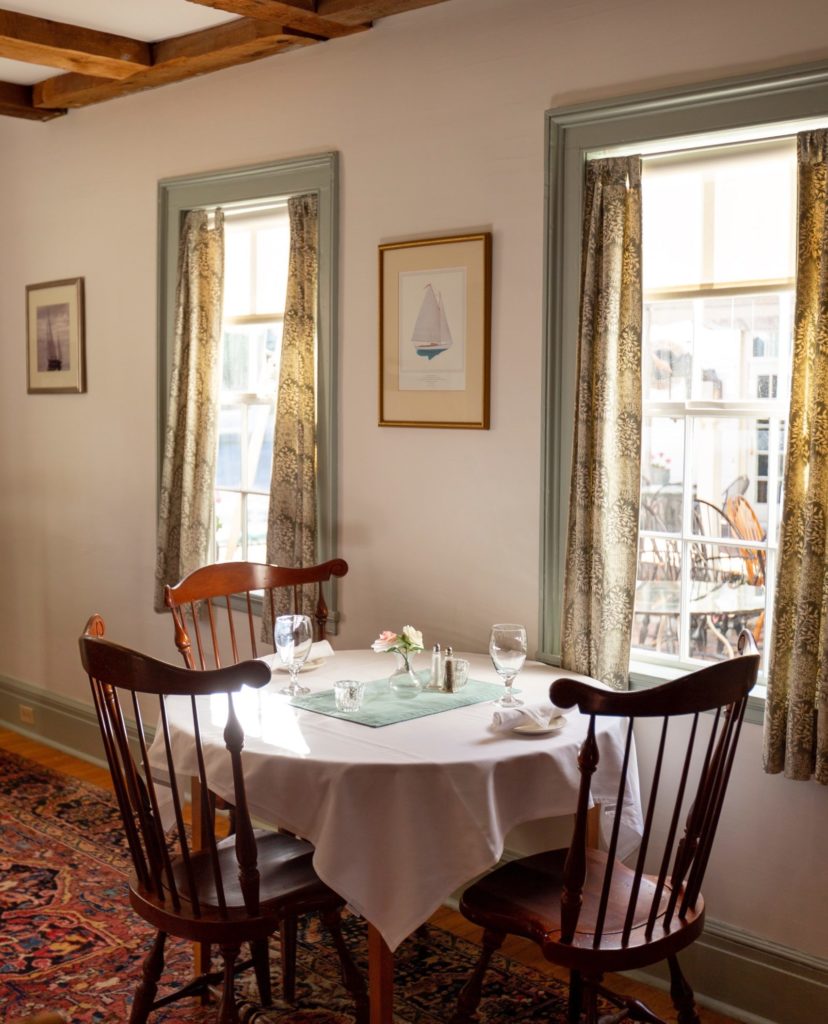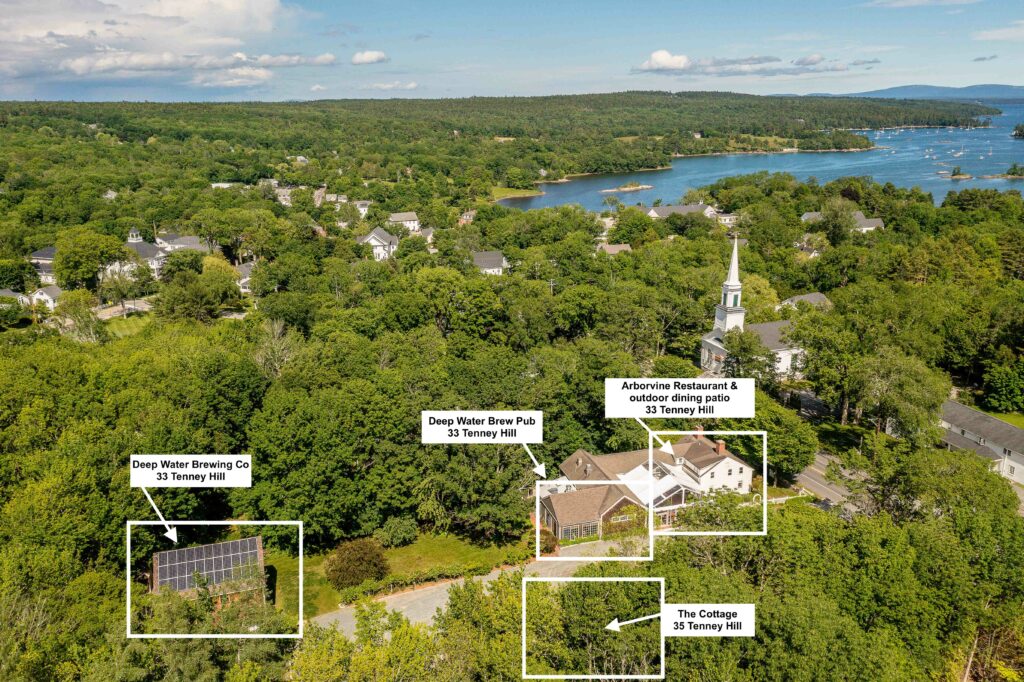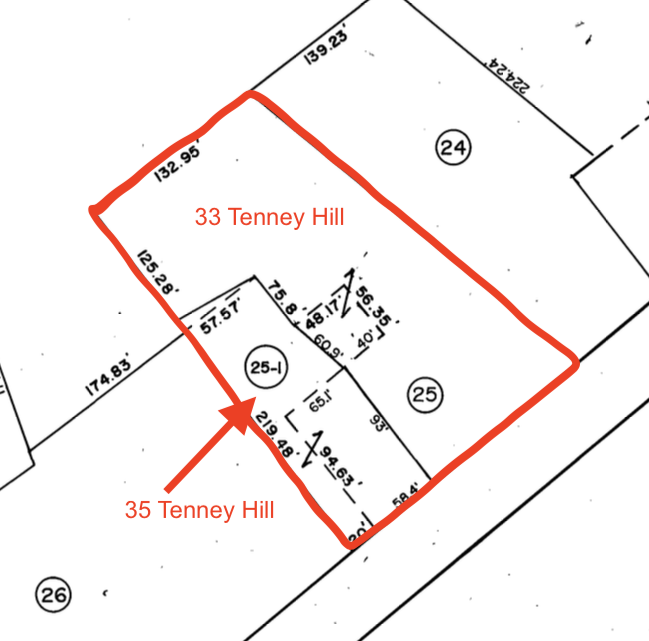 Map 012 Lot 025, 1.22 acres

Lot 025 is 33 Tenney Hill and is 1.22 acres and location of the restaurant, brew pub and brewery building


Original Colonial built in 1832. The rest of the building was built in 1998-1999

2022 Real Estate Taxes $12,632 (35 Tenney Hill building has a separate tax bill)


Book 2812, Page 273 and Book 5210, Page 20, Hancock

County Registry of Deeds

2nd floor owner/manager's apartment w/2 bedrooms, 1 bath, kitchen and living room

Large glass solarium with cover for outdoor patio dining for Arborvine and Deep Water Brew Pub guests

Heat: radiant floor throughout under the ceramic and marble floors; baseboard; and fuel is oil (two 225 gal tanks) and propane (500 gal tank)

Basement: full headroom, unfinished stone cellar with sump pump in the old section. This area serves as unfinished, walkout, bulkhead, crawl space. This is an important back of the house area for wine, liquor, and beverage storage, laundry, ice making and sundries storage

Foundation: stone and poured concrete

Square footages: Arborvine/Pub building 6,592sf plus 720sf of basement storage for a total of 7312sf of usable space

Private well, town sewer

3 heat pumps (for both heat and air)

Hot water: oil fired, from the heating system

Flooring: hardwood, ceramic, porcelain, granite, marble, and some original wide plank Pumpkin Pine


Exterior: wood and shingle siding and glass solarium

Roofing: fiberglass shingles

40 parking spaces on site, gravel lot

Storage shed

Fire Life Safety: wet sprinkler system

ADA accessible
Arborvine building has four areas for dining and can seat 65 indoors, and a total of 16 in the courtyard

Arborvine has a very large and spotless commercial kitchen with 10 burner gas range, salamander, large walk in cooler, large wine refrigerator, large dish station, disposal, ice machine, espresso machine, and more (complete list of equipment available)

Arborvine and the Pub share an 8'x16′ walk-in

There are 9 dedicated chest freezers for Arborvine and the Pub

4 fireplaces in the restaurant, 2 are gas

Two public restrooms

Attractive and spacious service bar

Separate POS

Radiant flooring: ceramic and wood (the original front of the house is wide Pumpkin Pine)
 Arborvine has a very large kitchen with new equipment (in the past 5 years) perfect for high volume dinner service or catering large events.

Above the Arborvine dining rooms is a spacious two bedroom, 2 bath apartment with office, living room, eat in kitchen and storage area. This is perfect for owners or staff. Alternatively, it could be easily converted to a rental
Deep Water Brew Pub can seat 50 at tables and 8 at the bar , plus 20 in the courtyard

Deep Water Brew Pub has a separate kitchen with 6 burner gas range, salamander, grill station and fry station

Arborvine and the Pub share an 8'x16′ walk-in

One public restroom

Separate POS

Radiant flooring: granite in the bar room, and brick in the back dining room (sun room)
Deep Water Brewery Building
The Brewery is Map 012 Lot 025 and the address is 33 Tenney Hill

Style: Post and Beam (was a 200 year old horse barn) but fully renovated in 2012

Total square footage 1820: 1170sf on the first floor plus a 650sf 2nd floor mezzanine with an office, storage, and open space for seating, tasting tables, it's up to your imagination

6 onsite parking spaces, gravel parking lot

Solar panels on the barn for electricity

Hot water: propane fueled, on demand

Heat: propane (500 gal) and solar; multi-zone; radiant

Private well, town sewer

Exterior: clapboard, wood and cedar shingle siding

Roof: fiberglass shingles

Foundation: poured concrete, slab, frost wall

Wifi

Storage shed – 200sf

Kitchen: Frigidaire cooktop, dishwasher, beer refrigerator with taps, walk-in cooler, Corian solid surface countertops

6'x12′ walk-in cooler in the brewery
Map 012 Lot 025-1

Lot 025-1 is 35 Tenney Hill and is .3 acres and is the location of the cottage with a long term commercial rental downstairs and short term rental apartment upstairs

Small Cape built in 1981

Total square footage:

Cottage 1932sf plus basement 1180 sf;

2022 Real Estate Taxes $4,091.22

Apartment kitchen: GE electric range, dishwasher, Corian countertops

Flooring: hardwood, carpet and cork tiles

Roof: fiberglass shingles

Exterior: wood shingle siding and clapboard

Basement: full, unfinished; bulkhead; walkout access; sump pump

Foundation: poured concrete

Cooling: 1 mini split

Heating: electric baseboard in the Apartment bathroom; direct vent heater propane stove; forced hot air; and heat pump

Hot water: electric

Heating fuel: oil (275 gal tank) and propane (100 gal tank)

Private well, town sewer

7 onsite parking spaces, paved

ADA ramp

Cable TV and Wifi
Deep Water Brewing and Brew Pub
Deep Water Brewing Co.
is Arborvine's very own five barrel microbrewery, with state of the art equipment and a gorgeous tasting room in a beautiful 200 year old former horse barn that was fully renovated in 2012. The barn was torn down to its frame and rebuilt with a new foundation, and everything else from there on up. This beautiful example of post and beam architecture is a historic building that has been repurposed to provide a new function in the modern world, and it does so while incorporating modern utility systems while keeping its historic integrity. At Deep Water they personally handcraft each and every beer from the best ingredients available. Historically they have served their beers exclusively at the Arborvine and the Deep Water Brew Pub. Being small has allowed them to experiment and brew a number of styles to rotate throughout the year. A buyer could continue with this tradition, or take the brewing to the next level. The pub has its own kitchen, separate from Arborvine.
The Cottage at 35 Tenney Hill​
The building located at 35 Tenney Hill has a second story short term vacation rental which is perfect for a couples getaway. Recently remodeled, this gorgeous apartment sleeps up to 3, has a gas fireplace, bamboo, cork, tile, and carpeted floors, WiFi, flat screen HD cable TV and a private balcony overlooking the back gardens, hop vines and mature trees.
Guests enjoy a fully equipped gourmet kitchen or dine at one of the restaurants. The apartment comfortably sleeps 2 adults but has a portable cot if needed. Downstairs is a long term commercial lease. There is a separate driveway and parking for this property.
Blue Hill is a convenient home-base for exploring the small seaside villages and coastline of the secluded and beautiful peninsula, or for day-tripping to Acadia National Park, Bar Harbor, Camden, or Downeast Maine. Hiking, biking, kayaking, boating, sailing, whale watching, sightseeing, listening to concerts, ogling in art galleries, antiquing, flying, and exploring islands and lighthouses by foot, car, and boat are all area activities that guarantee guests will leave filled with the wonder of the Blue Hill Peninsula.
Arborvine is located:
4.25 hours from Boston

2.5 hours from Portland

1 hour from Camden

50 minutes from Bar Harbor

50 minutes from Bangor

45 minutes from Belfast

30 minutes from Stonington

25 minutes from Deer Isle

20 minutes from Ellsworth
Blue Hill's location is ideal for visitors from Bar Harbor and Mount Desert Island, Stonington, Deer Isle, Ellsworth, Bangor, and all of the quaint coastal towns dotting Route 1 headed South: Searsport, Belfast, Lincolnville, Camden and Rockland.

The restaurant is a destination within the destination of Blue Hill. And food and microbrewery tourism has only grown over the years. There is so much potential with this offering!

Nestled between Blue Hill Mountain and the protective arm of Blue Hill Bay lies the town of Blue Hill. In 1762, the town's founders sailed up the bay, disembarked at Mill Island near the reversing falls and built their homes there. Incorporated in 1789, Blue Hill first made a name for itself as a shipbuilding and lumber center, it's sawmills and craftspeople turning out brigs and schooners, masts, cordwood and shingles. Granite from Blue Hill was prized for its high quality and made its way to such notable buildings as the US Stock Exchange and the Brooklyn Bridge.

By the mid-1800s, the town became a summer destination. Today, Blue Hill is rich with artists and craftspeople, excellent food, gracious lodging, art galleries and small shops. Blue Hill welcomes visitors and residents alike to hike its forests and to canoe, kayak and sail its waters.
As a service center, the community offers excellent public and private schools, a library that has been the cornerstone of intellectual and social activity in town since its founding in 1796, and a full-service hospital.
Blue Hill offers community events such as the traditional blueberry festival at the Congo Church, a summer concert series featuring the steel drum band Flash! in The Pans, classical music at Kneisel Hall and Blue Hill Bach, choral music by the Bagaduce Chorale and theatrical productions by New Surry Theatre. The Memorial Day Parade, the well-known Blue Hill Fair, and both a winter and summer farmers market are just some of the social, recreational and musical events Blue Hill has to offer.
The Blue Hill Peninsula encompasses the towns of Blue Hill, Brooklin, Brooksville, Castine, Penobscot, Sedgwick and Surry. Blue Hill is the largest town, and is the region's service center. Along with Penobscot, Blue Hill is the gateway to the rest of the Peninsula, and to Deer Isle and Stonington. The landscape is marked by sweeping views of the blueberry barrens and the sea. Tucked in among the ridges, valleys and the jagged coastline, you'll find adventure of all kinds, from a day on the water and an evening of live music to a solitary morning walk and an afternoon of gallery tours and shopping.
You'll find the communities to be diverse, independent yet interconnected. In all of these places, you may strike up a conversation with a lobsterman, boatbuilder or sailor who knows these waters like the back of his hand. In all of these places, you will find locally sourced food and highly skilled craftspeople and artists. In all of these places you will find evidence of the resourcefulness, dry wit and creativity that has defined our region's culture for centuries.
This region was settled in the mid 1700's, its early economy centered around ship building and quarrying. Lumbering, lobstering, fishing and farming have played an important role in our economy and culture since the earliest days. By the late 1800's the region had become a summer destination. Today, many of these industries coexist with a thriving art, music and food scene to create this unique place called The Blue Hill Peninsula. Read more on the Blue Hill Peninsula Chamber of Commerce website.
The Blue Hill peninsula is an incredibly wonderful place to live and work. It rivals the allure of Mount Desert Island and Acadia National Park, but without the congestion of several million visitors each summer. Many of those visitors often make the short trek to Blue Hill when they want an extraordinary dining experience. They realize that experience at Arborvine. And when they want great beer from Blue Hill's first hometown brewery, they go to DeepWater Pub for refreshment and some of the best pub food anywhere. Anybody who considers purchasing the property should know that it will likely change their lives in a very positive way and that the Blue Hill area may very well become their home forever.
This is a financially viable business and wonderful lifestyle opportunity.
Financials provided to qualified buyer with signed non-disclosure agreement.​