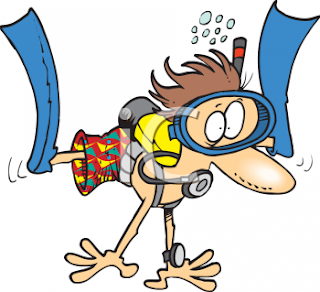 NO, YOU DON'T HAVE TO JUST DIVE IN!
Your first step?
To work with an experienced inn broker!
We'll discuss your financial situation, your professional and educational background and what experience you have, indirect or direct, that would lend itself to succeed in this business. You'll discuss where your downpayment will come from, house sale, investments, stocks, etc. and how much you will have just prior to closing that would be available to use as a downpayment. We'll discuss your criteria for your ideal inn, B&B, hotel or motel and what matters most. We'll discuss based on your available cash, the amount to consider for a downpayment, for closing costs, working capital and reserves. We'll also discuss what kind of personal expenses you have that might not be covered by the inn as a business expense. We'll also discuss what kind of 'paycheck' you need and if you have other sources of income.
You'll watch online inn listing sites (mine, our agency and others). You'll email me with the links to listings that are of interest to you and a short note as to why, just to help me better understand you and what you're looking for.
You'll enter into a buyer/broker representation agreement with me so that I am able to advise you legally. I'll have you sign one of our NDAs – non-disclosure agreement for confidentiality purposes. When it comes time to request a listing's financials, I have the NDA available to send to the listing broker. I can then share with you financial data I obtain.
I analyze the financial information obtained from the sellers and run cash flow scenarios to see if the numbers are financeable based on their asking price (or close range) and your available down payment.
So unlike a residential loan, where you qualify based on your debt to income ratio and your job earnings, here you qualify based on knowing you'll need on average, 20-25% to put down for a commercial loan, plus closing costs (1-1.5% of the purchase price is a good estimate) and still have cash in the bank for reserves and working capital. If the financials don't cash flow enough to cover the debt by the appropriate percentage/debt coverage ratio (DCR), the bank will look to the buyer to put more down in order to cover the debt.
If the numbers work, then we can set up showings. If you're not located close to Maine, you might want to try and see anything that fits your criteria where the numbers work for you, to make the most of a visit.
If you do find something that you're drawn to, the next step we'll talk about is the LOI – Letter of Intent step…that's another blog post or direct discussion with me!