Yes, the Limerock Inn is motivated to sell….
Why, you ask? What's wrong? Why are they anxious to get out? These are common questions from prospective buyers when they hear a seller is motivated. But in this case, there's no negative reason. The owners Frank and PJ are 13 years in. That's a pretty good stretch. And they're definitely too young to retire. So they started thinking about what they'd do in the next phase of their lives. For Frank, an opportunity to get back into business lending fell into his lap. Too ideal to pass up, he accepted the position in 2017. Because Frank's job requires some travel, that often leaves PJ to run the inn solo which can be pretty difficult when it's busy, even as good as PJ is. So are they motivated to sell? Yes! It's not really possible to fully devote yourself to two jobs and do them both really, really well. And Frank and PJ don't want to offer anything less than 100%.
So it's time to hand over this grand Victorian inn to new stewards sooner rather than later. Check out this gorgeous painted lady Victorian. It checks off a lot of boxes.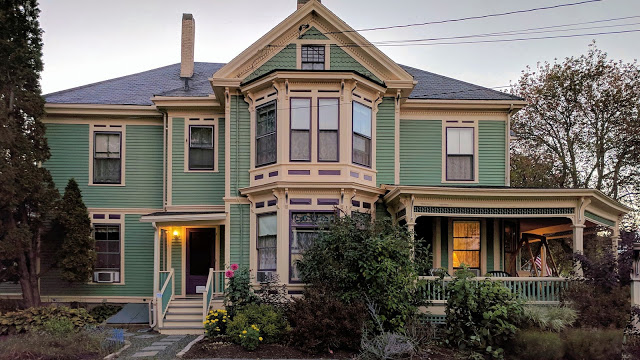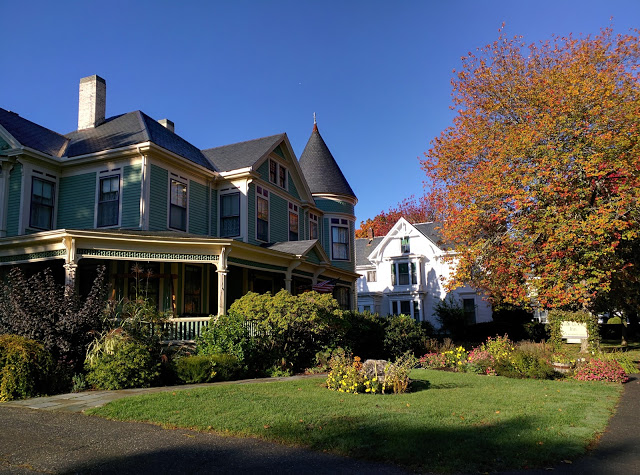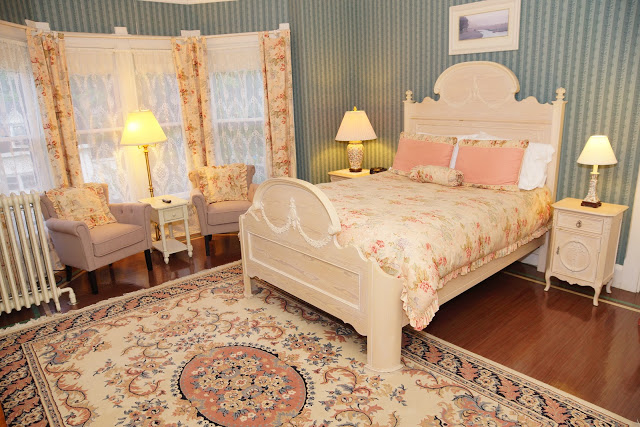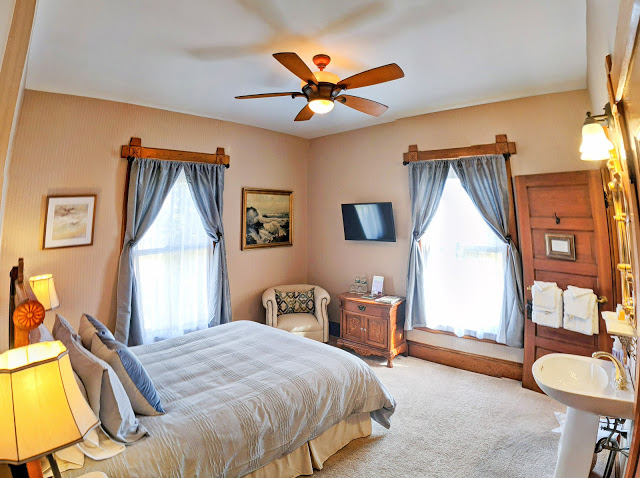 One of the newly redecorated guest rooms with a more neutral tone on tone wall covering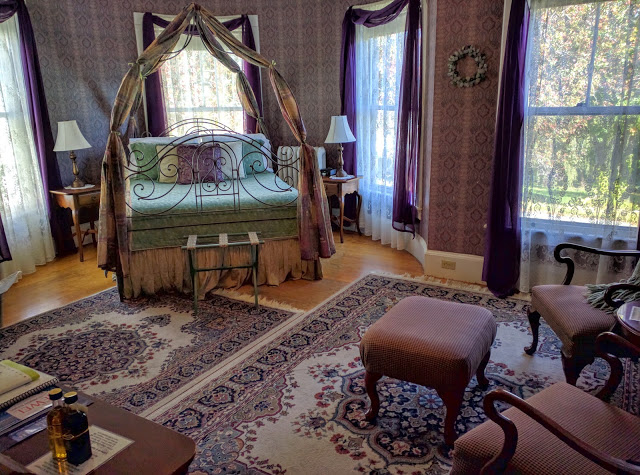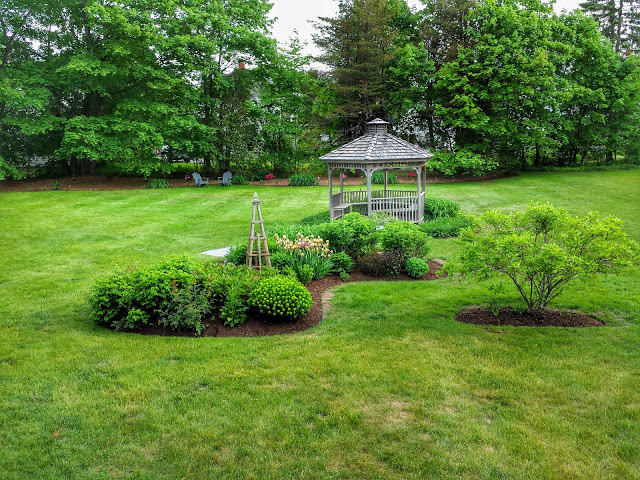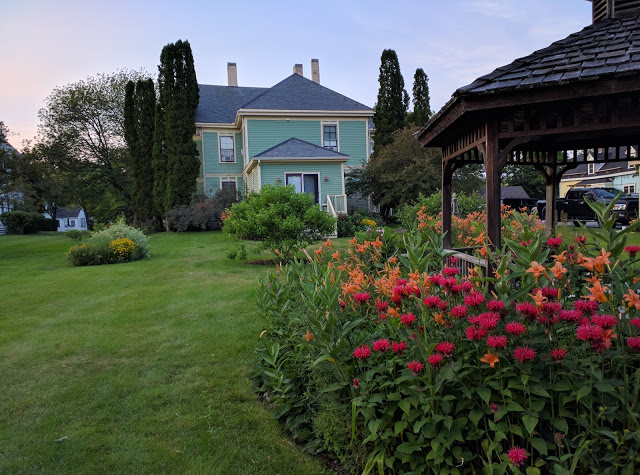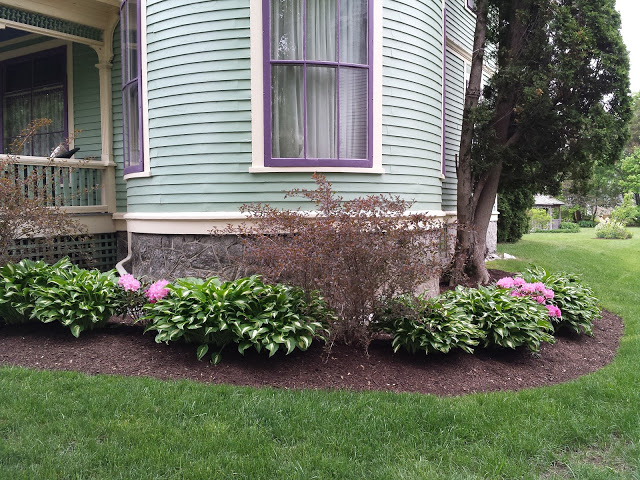 Thanks for browsing!