I recently had a really great conversation with a new aspiring innkeeper. Naturally, he had a lot of questions. Many of the questions have been covered in my Top 12 Blog Posts Buyers Want To Know (which is how I came up with the topic in the first place, directly from conversations with aspiring innkeepers).
But there was one that I hadn't thought of:
"What's the primary reason and innkeeper or an inn fails?" And I've added 'or fails to grow the business' Brilliant question.
The majority of the time, there is one primary reason: Change.
The innkeeper fails to understand the need for change. To change with the times, with the changing demographic, with the ever changing marketing landscape.
Not changing with the times and the demographic
This could include changing the style of the inn to appeal to a larger demographic, to a younger demographic, and to the demographic with a preference toward a hotel stay. Many (not all) guests are moving toward bright, light, clean lines, neutral decor and away from the historic style of a former grand era. That doesn't mean that historic and traditional decor isn't appealing. We are seeing more of a mix of the two, to appeal to both preferences. But gone are the preferences of the lace doilies, floral wall coverings to match the bedding and draperies and heavy decor. Historic architectural details such as original woodwork, tin ceilings, beautiful staircases, slate roofs, turrets, pocket doors, carved fireplace mantels, etc, are all much appreciated details. But they can mix with a more contemporary, neutral decor in a very pleasing and eclectic way.
Inns of all sizes have an opportunity to appeal to the hotel guest in several ways, one of which is more contemporary with neutral walls, pops of color, white linens, clean lines, uncluttered look. This doesn't mean every inn has to be modern, it just means there can be a mix of period details, some patterned textiles, but mix them judiciously with light neutrals. You want the room to feel fresh. Guests love to walk in a bright, uncluttered room and often that translates to clean. You'll appeal to a much bigger demographic, particularly the younger generation of travelers. And they are a big part of our tourism economy.
Today's traveler expects instant communication, instant booking, everything on demand. They are often in communication with an innkeeper via text. They often book a room on their phone and show up at your inn 5 minutes later. And that's a great segue into my next point…
Not understanding the importance of the OTAs (Online Travel Agencies) and GDS (Global Distribution Systems)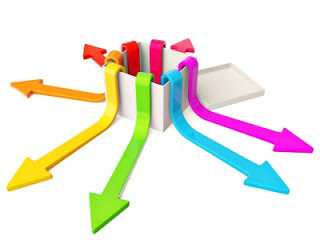 The Cloud has provided so many opportunities for the lodging industry to distribute their rooms by distributing them amongst many consumer booking sites. That's a whole other series of blog posts in itself, so I'm just going to speak in general terms at this point!
These days, OTAs such as Expedia, Booking.com, etc are as essential to the small inns as the large hotels. Let's face it, we are all competing for guests. In more recent years, we began to see a change in the hotel industry in that many began offering cookies at the front desk, free WiFi, free bottled water in rooms, crisp white triple sheet bedding, layers of pillows and an accenting bed scarves. All things that most bed and breakfasts have already been doing. They saw the need to compete with our segment of the hospitality industry. And so in recent years, our segment has realized the need to join the hotel market in the OTAs. Why not? Many innkeepers will answer "the commissions are too high". But if 15% of a $150 reservation fills that room, isn't $128 better than $0 if it sat vacant? If you are able to drive reservations to your site and away from the booking sites, fantastic. You've managed to accomplish what every innkeeper wants.
Many innkeepers avoid these sites to avoid double booking. But there are ways to integrate the OTAs with your reservation system so that the reservations are done in real time and there's never a lag in updating your availability. It's done seamlessly. This may mean an upgrade to your current reservation system, but it can make all the difference and pay for itself with seamless OTA bookings.
Not fully understanding the supply and demand and room rate structure
It's basic economics. If the demand for your rooms is up, your rates should go up. If the demand for your rooms is down (you see a drop in occupancy), you drop rates (but not lower than initially). Once you see the rate drop begin to fill rooms after time, you increase your rates again. But this requires constant monitoring of rates, even daily. There are business and tech savvy innkeepers who get it and who understand Yield Management an how to adjust rates according to the demand. More on that in another blog post!
Not fully understanding the importance of today's social media marketing
This can be another blog post but you probably don't have the attention span (or time) to read all that can be said about this topic. But this is absolutely essential.
It all comes down to change.

To discuss any of this, feel free to contact me. And check out the rest of my buyer-helpful blog posts.