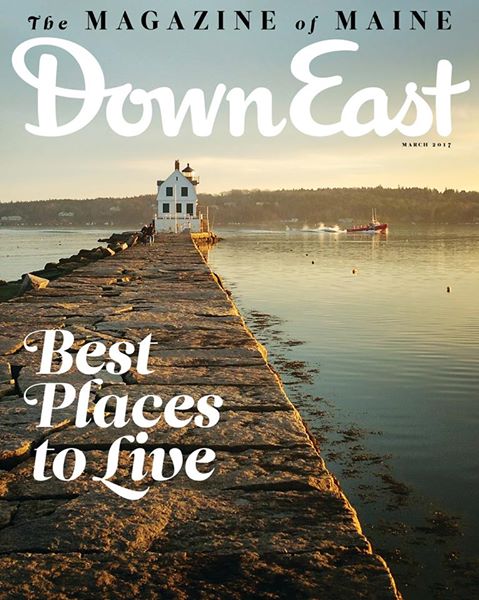 Down East Magazine held an online tournament for this year's reader pick for the Best Place to Live in Maine…a
nd the winner is?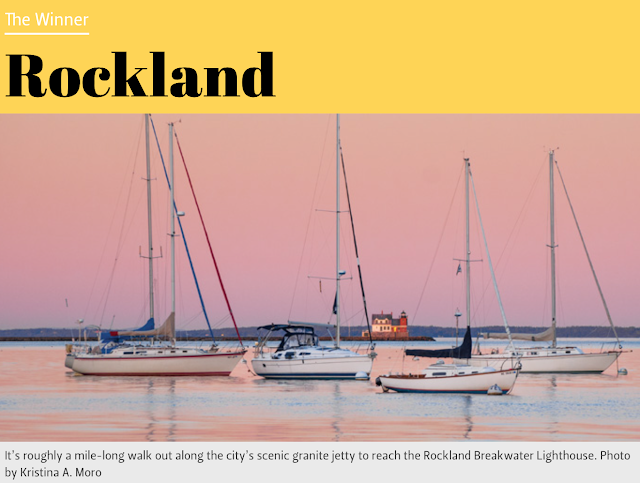 "YOU ONLY HAVE TO GO BACK A DECADE or so to reach a time when it may have seemed preposterous for Rockland to take top billing in a list like this. Long considered a saltier, grittier cousin to manicured Camden, Rockland slogged through a rocky transition from its economic reliance on fishing (and stinky fish processing) to a more diversified service and tourism economy. Of late, the city has hit its stride. True, the school system's reputation is still middling, but Rockland has seen median income jump and percentage of families in poverty dwindle since the first decade of the 2000s. Moreover, downtown is hopping, thanks to what's arguably the state's most vibrant arts scene — there's a pinch of wild, creative energy to Main Street's gallery circuit, its foodie bustle, and the steady stream of new faces around town…." Click here to read the full article.

Check out the Limerock Inn I have listed for sale. A wonderful opportunity to live, work and play, in a year round coastal Maine town! And situated midway between Portland and Bar Harbor, Rockland makes a great home base for residents and tourists alike.