As an over-user of exclamations, I'm acutely aware of the absence of them when I think they're needed. And since we are in the times where sometimes our only correspondence and connection with our future guests is in writing. So are you conveying your smile in that writing? Are you conveying how you'll provide for your guests if they stay with you?
Let's use this email inquiry from a guest as an example:
"Hello,
We are thinking of staying with you for 2 nights in July. We've never been to Maine, but we understand the weather can sometimes be unpredictable. Is 2 nights enough in the area? We want to spend a day on a windjammer, do you think we should stay 3 nights to allow enough time? Thanks for your time and we look forward to hearing from you.
Larry and Linda"
Let's note that they have not used the innkeepers' names, nor have they used any exclamations. And it's also a very subjective question in terms of how long to stay. And I think we can agree, it's a typical inquiry.
Here is response #1:
Our weather can be unpredictable but we do have umbrellas and ponchos for guests to use in messy weather. In terms of the length of your stay, it really depends on what kind of pace you like to enjoy things, or how much time you need to explore. If you enjoy being in the outdoors, you might consider 3 days.

Best Regards,
George
Innkeeper/Owner


And response #2:
Dear George,

Thank you so much for considering a stay with us. Our weather can be unpredictable, but the scenery is still beautiful. Some even say that light rain or fog even enhances the Maine landscape. But we do have umbrellas and ponchos to help keep you dry!

As for 2 or 3 days, it really depends on what you like to do. If you want to just stroll through the village, stop in the shops and cafes and walk the waterfront, 2 days is probably sufficient. But if you like to hike, bike, kayak, canoe, walk the rocky beach, shop for antiques, go wine tasting, I'd say 3 days is best, particularly if you're going to be on a windjammer for the good part of the day. We have as much to do in the area as you want to do. Maine is an outdoor enthusiast's paradise!

Give it some thought and feel free to email or call with any other questions, we're here to help you make the most of your time in Maine!

Best Regards,
George,
Innkeeper/Owner
So, which response conveys hospitality the best? It's important not to just respond to each item as a bullet item, but to expand on each. Make a compelling argument as to why they should stay with you. And a few exclamations, when used properly, can enhance the feeling of hospitality. Would you agree?
And let's use this example as a Facebook post:
George the innkeeper posts this picture and makes a comment:

"The view from the top of Day Mountain, as taken by one of our guests"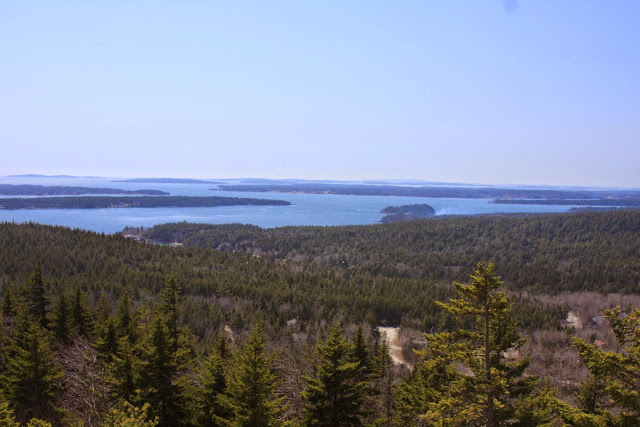 Might a better caption be:
"What a reward our guests had when they reached the top of Day Mountain in Acadia National Park. The view of the distant islands is just amazing on a clear day! Thanks for sharing, Linda and Larry!
Always think about your tone, going the extra mile and making your guest feel as if they are the only ones that matter…