To get the most Google juice (organic web exposure) from your blog posts, photos or websites, always think about SEO, or "search engine optimization". The more links back to your sites, the more your posts can be picked up by the search engines. And the more locations you can get your photos or posts, the better. And it's free. More exposure = more business. With free exposure. A no brainer? Pretty much.
Here's an illustration of how my blog posts flow:
The post with text AND images gets published in Blogger (I also use Weebly and WordPress). I use links, tags and categories in my posts. If you have images in your posts, your images should be embedded with tags or text if that's an option, because search engines can't "read" images, only text. Images should always be tagged, captioned or embedded with alternate text.
I use goo.gl to shorten links (why? well, for one, it's just another public platform where your links can be found; and it's great for Twitter since you're limited to 140 characters!)
I add my photos to albums in Picasa (see photo below)
The photos in Picasa can be tagged with the location
The photos with location are then visible in Google Maps and Google Earth
Many of my posts (should be all) are shared on Google+ in various circles and groups
Do you think Google will be able to find me with the integration I have going on here? Like my husband says, if you can't find Dana, Google is broken"!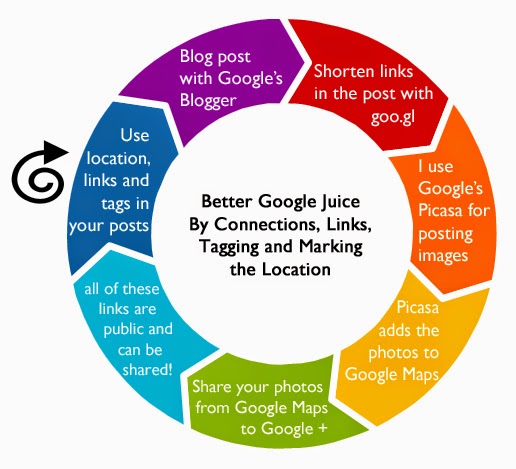 Got Google Juice?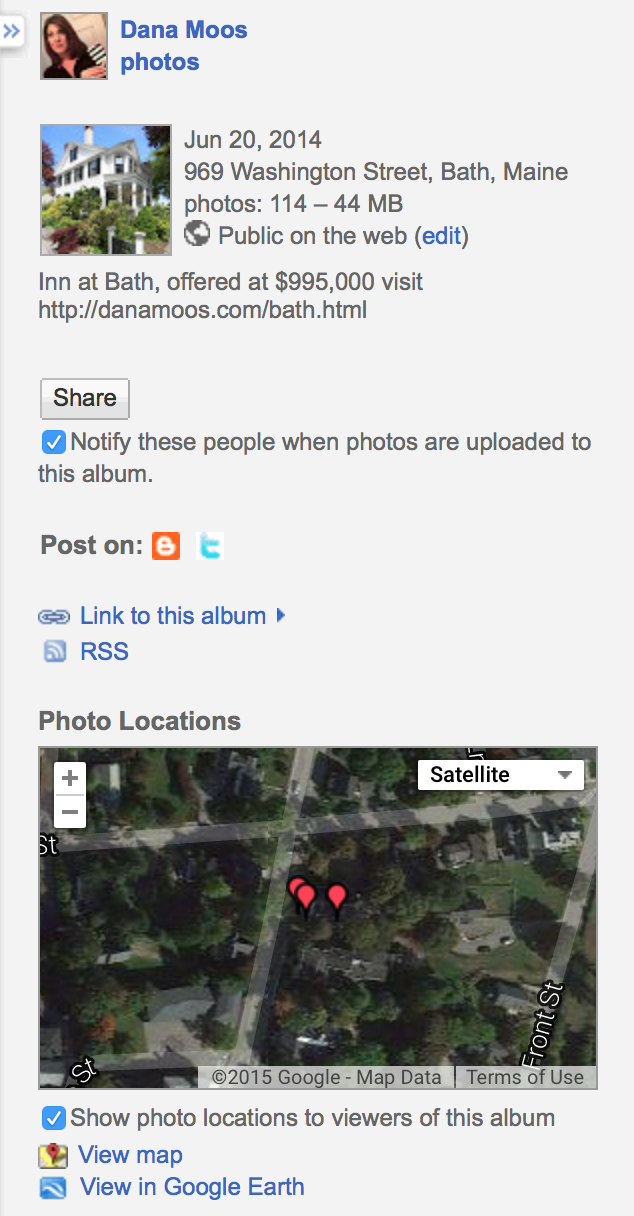 <– Here's a snapshot of the detail of a photo album for the Inn at Bath I have in Picasa. In the description I have a link back to my website; the link to the album is public; the link to the map is public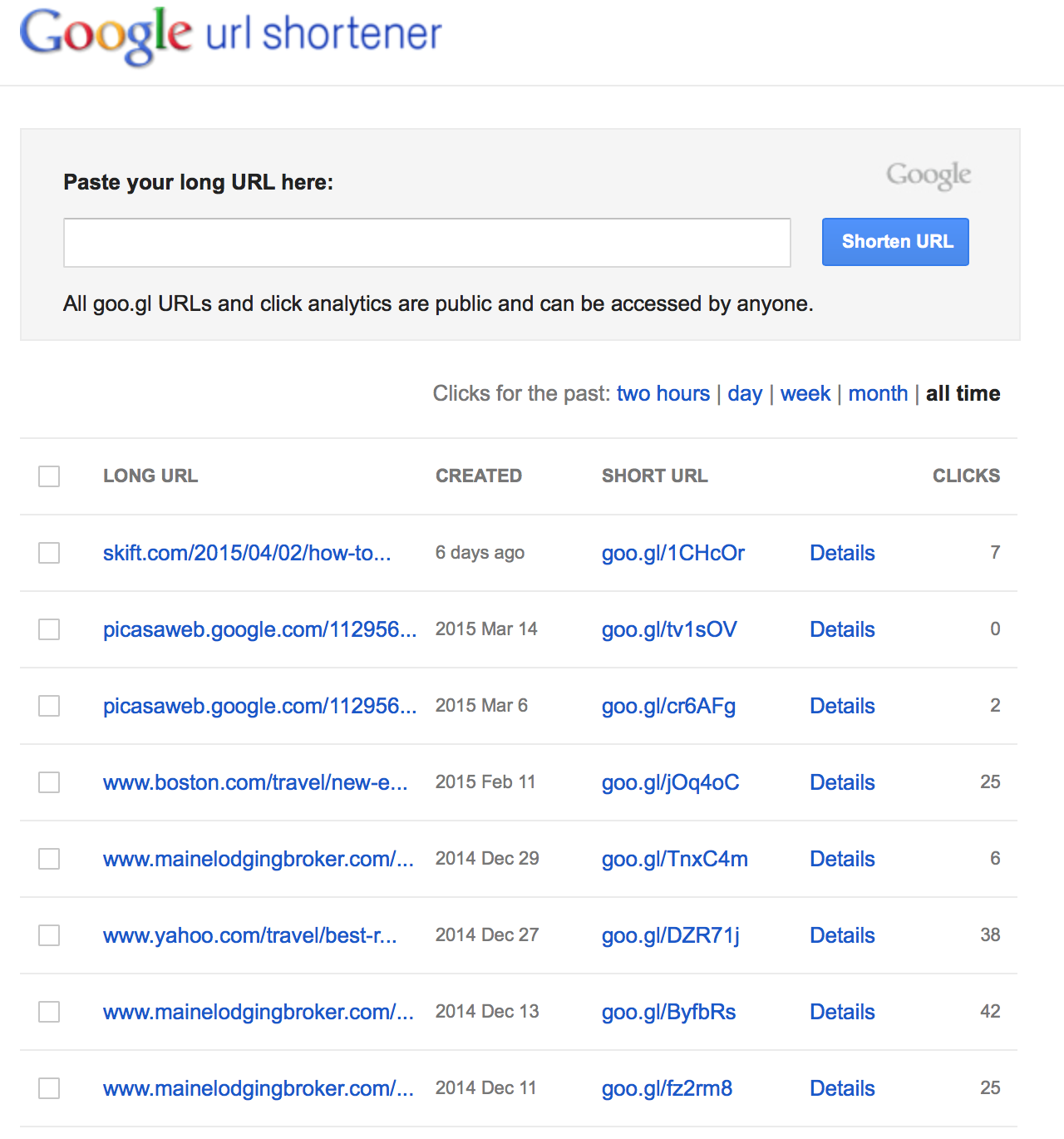 Just a note about linking to an external website from your own, ALWAYS set the link to open up in a new tab or window so that your website remains open when the user clicks on the link! You ALWAYS want to keep visitors from closing the tab to your site until they're ready.