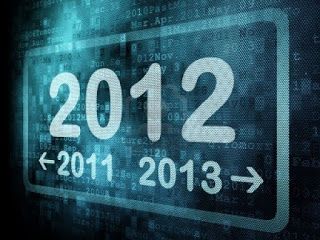 As I look forward to 2013, I can't help but to take look back at what took place in 2012, with my buyers, sellers and our industry in general.
Between May to December, I closed on 1802 House Inn in Kennebunkport (represented the seller), Towne Motel in Camden (represented the buyer) and Noble House Inn in Bridgton (represented the seller). Coincidentally, all were in the $1.3m list price range. I had a three other clients who put offers in but for various reasons, they didn't materialize. They were in the $650k to $1.3m range. I gained a few new buyer clients going into 2013 and a couple new listings are on the horizon. The momentum seems to be picking up and this feeds my optimism and passion for what I do.
I always find myself looking to see how I can match buyers with properties. One of the things that has helped me has been to network with other agents who currently have commercial listings to preview their listings. It helps to discuss listings with agents that we might not have thought about before or that our clients may not have asked about. There have been a couple of times where a client has been interested in a property that I previewed and mentioned to them but that's not been one that they've inquired about.
So my plan for 2013 is to continue to observe with an open mind, what might be a good fit for my clients with the hope that I am able to open their minds as well. Sometimes looking outside the box can prove to be the best option.
Wishing everyone in our industry a prosperous 2013!