Each day I post a photo or photo album of the morning on a couple of my photo blogs. Often a blog post is born from a photo blog post. That's the case today.
I was searching through my several thousand photos looking for this morning's photo and decided to focus on inland Maine. Specifically, Mt. Kineo on Moosehead Lake. Accessible only by boat, I had the pleasure last summer of heading up to the Moosehead area to take photos of a couple new listings.
Mt. Kineo is not actually an island, but a peninsula off the northwestern side of Moosehead Lake north of Rockwood. There's a very narrow strip of land which has been closed off to vehicles or golf carts which was used to provide access to the "island". Access now is via private boat or by Kineo shuttle. A gorgeous golf course covers a part of the island. There's great hiking on Kineo as well.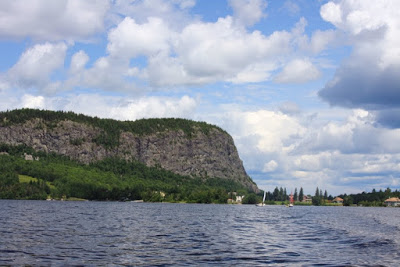 The Moosehead region has long been a destination spot in summer and winter as well, with snowmobiling, dog sledding, snowshoeing to name a few. Mt. Kineo has been well preserved over the years and appreciated for its history and beauty. In the 1800's there was a magnificent 400 room hotel for the wealthy tourists. Today only part of the hotel remains, but gorgeous historic homes line the golf course. And a small community of newer homes surround the island. Kineo offers a quiet escape to the middle of Moosehead Lake.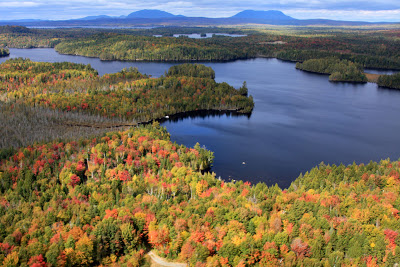 I have a few listings in this area and a couple coming on board soon:
Kineo Island custom home
Rockwood Cottages
Wilson Pond Camps recreational cottages
All are perfect for recreational use, personal use, family compounds or investments.