Harbor House presents…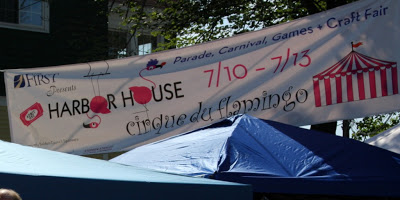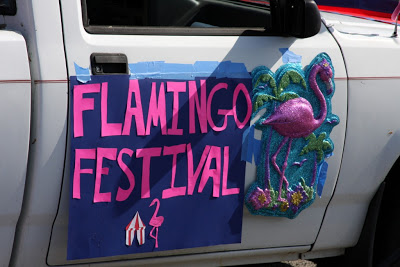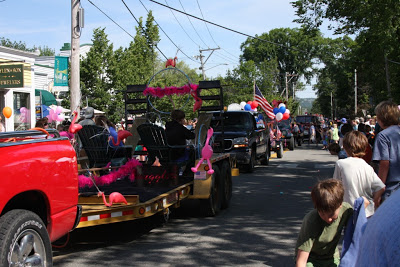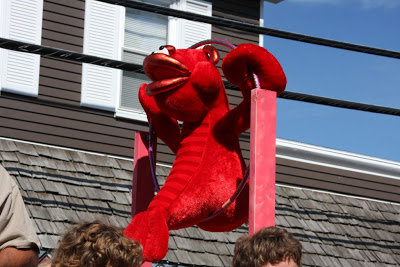 Thanks to Don Featherstone in 1957, we were graced with the advent of the pink plastic yard flamingo. This plastic icon has been decorating yards all over the country, primarily in Florida. But each year Don and his wife come back to the Quietside Flamingo Festival in Southwest Harbor, Maine, to take part in the parade and activities based around this silly, lighthearted theme! The Featherstones say the symbolism of the flamingo is to not take yourself too seriously! See my Flickr album for more photos!
Don and Nancy Featherstone and myself…Nancy makes their outfits each year and uses flamingo fabric! practice what you preach…don't take yourself too seriously! The end.