I recently showed
Inn on the Harbor
in the quaint fishing village of Stonington to an aspiring innkeeper. The immediate, common reaction was "WOW, this is an absolutely amazing spot". Indeed.
Stonington is idyllic, postcard Maine.
Many of the islands off the coast of Maine are incredibly beautiful and secluded if you're looking to escape. But Deer Isle (the furthest island south of the Blue Hill peninsula) is one of the few islands, accessible by bridge, that really feels like an island without being at the mercy of a ferry.
Having come from the tourism/bed and breakfast business myself, I understand something about this property very well – tourists know about the Blue Hill Peninsula and of the artists who flourish there. Deer Isle has become a destination, not a stop over. When I took reservations for people coming to visit the Acadia area, often we'd talk about their itinerary. Countless times I heard that they were spending a third of their trip in the Kennebunkport area, a third on the Blue Hill peninsula and the rest in the Acadia area. This gave them a nicely balanced Maine vacation. Each area offers a unique experience. And Stonington is my favorite of the working fishing villages in Maine. Tourism helps to support the area but the local economy keeps it real. If I was able to do lodging brokerage AND innkeeping, Inn on the Harbor is one I'd seriously consider buying.
Inn on the Harbor offers guests an opportunity to be surrounded by quintessential Maine while enjoying a bit of casual luxury. It's a beautifully appointed property with 13 very spacious rooms, overstuffed lounge furniture situated in front of the picture windows to enjoy the spectacular view (and I use the word "spectacular" sparingly), some rooms have private decks to enjoy the outdoor space. But there's a huge outdoor deck where at high tide the water comes up under the deck (part of the inn is built on a pier foundation) for all guests to enjoy. You can't get any closer to the water than this!
This is a property you just need to see.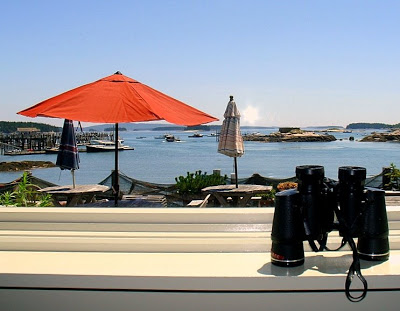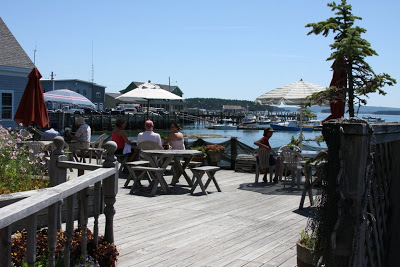 Offered at $2.2m with a substantial business income. Contact me for more details.