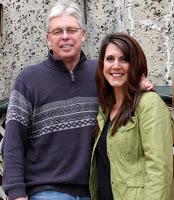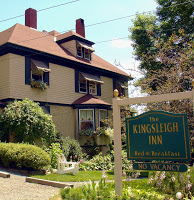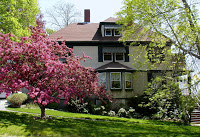 Many people have asked me recently why we sold The Kingsleigh Inn. So I thought I would post something in my blog about why.
Contrary to popular belief, it wasn't because we were burnt out, or that we didn't care to do it any longer. We put the inn on the market so that we could plan on buying our next inn. We did what we planned to do with the business at the Kingsleigh and wanted to find an inn on the water, not just an inn with a water view like Kingsleigh's. Once an innkeeper, chances are are good there will be a 'next inn'!
Several months after the inn had been on the market, I was approached by one of the brokers with The Swan Agency Sotheby's International Realty to become involved in their Maine Lodging Brokerage division. Okay, so I thought that maybe I could do them both (and as much as I'm a 'go-getter', it was impossible with a near 100% occupancy). So the inn was busy and I became fully involved in brokerage, listings started coming on board and things became crazy for me! I became very involved in web marketing and advertising my listings. This is when I realized there would be no way I could do both innkeeping and lodging brokerage simultaneously. Sure, we could have hired an assistant innkeeper, but that would have meant that I'd have to delegate and trust someone else to do breakfast my way! And this just wasn't easy for me. And my husband, though extremely handy when it comes to fixing or building just about anything, would have been perfectly happy serving bacon, fried eggs and toast to our guests! Um, I don't think so! So, we decided simply to put the 'next inn' on the back burner. For now, I will use my creativity and internet expertise to help market inns and bed and breakfasts.
So, who knows when the title of Innkeeper will again follow my name? Stay tuned…