Newcastle/Damariscotta, Maine
This is an inn that checks so many boxes. Good size, view, location, owner's apartment, 2 car garage, in a quaint village in walking distance to town, open year round, commercial kitchen, renovated, small bar, can be open to the public for dinner, can host small events…..so many options! 
​Since the seller purchased in 2008, there have been numerous upgrades to the systems and guest rooms.  Most rooms have original hardwoods, sitting areas and are beautifully decorated in transitional style with a soothing neutral palette, and custom window treatments.
The inn's abundant common areas make for a great location to have intimate events and weddings. But there's also room on the lawn for a tent. And the deck off the back faces the river and has a retractable awning for protection against the sun and rain.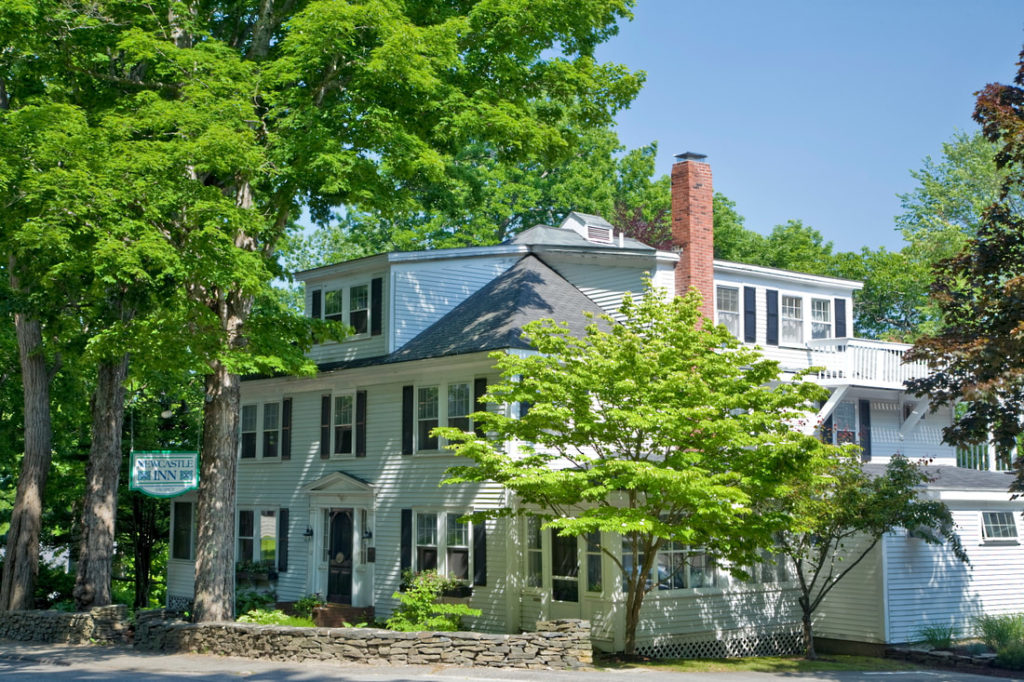 Inn's Website 
Additional Photos – Google Album
Download a Property Offering
Original House Built around 1860, the Carriage House around mid-1900s and the newest building with a guest suite and owner's apartment in the 1980s.
Approximately 7,092 square feet
14 spacious guest rooms and suites with ensuite baths, some with fireplaces, some with decks, some with river views.
Very spacious common areas: a living room, two dining rooms, a sitting room with fireplace, bar with barstools, deck with umbrella tables overlooking the salt water Damariscotta River which is famous for its oysters. 
The inn currently serves beer and wine but has a full, spacious commercial kitchen and would be permitted to serve dinner to guests or the public with a new license (the inn used to offer dinner to the public and was a favorite among locals).
The owner's office is the front corner of the inn and a perfect location for welcoming guests and for visibilty of the parking area which is ideal at check in time.
Owner's Apartment with large bedroom, spacious bathroom with double vanity, small kitchen open to a large living room with gas fireplace/stove. The apartment has a small deck with a river view. Two car garage beneath.
Strong Business with room to grow various revenue streams, particularly small events
2019-20 Real Estate Taxes $17,732
Open Year round in destination peninsula/area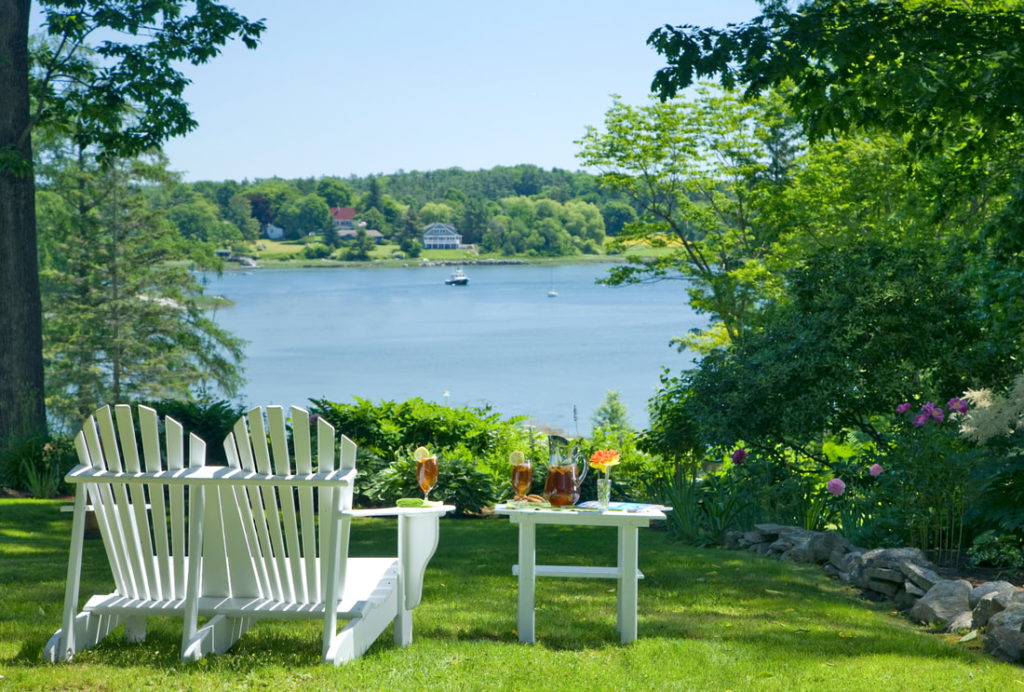 The midcoast proximity allows for easy day trips up and down the coast or inland to explore. The twin villages of Newcastle/Damariscotta sits at the gateway to the popular Pemaquid Peninsula, with the Pemaquid Beach, Pemaquid Lighthouse and plenty of places to sit outside and enjoy Maine seafood with a view. The peninsula is dotted with beautiful little villages, shops and views around the bend. There's a boat launch right in town and a place to rent kayaks. The River Tripper takes guests along the Damariscotta River and offers sunset cruises, oyster and Champagne, and an oyster education!

The newer Oyster Festival draws crowds in the summer, but it's the Damariscotta Pumpkinfest in October that draws thousands. The pumpkin boat regatta even makes national news! It's a festival not to be missed.

The twin villages have a wonderful little downtown with some wonderful restaurants, pubs, shops, galleries, coffee shops, bakeries, ice cream shops, and a vintage movie theater. And just a step off of Route 1 makes it a fantastic village that sits off the busy main road, yet is just an eye shot away. It's a great place to enjoy so much of what Maine has to offer.
60 River Road, Newcastle
Map 012-Lot 49
​Book 4001 Page 185 Lincoln County Registry of Deeds
Village Business Zoning
.55 acres overlooking the Damariscotta River
Beautifully landscaped with mature gardens
Financial details provided to qualified buyer with signed non-disclosure agreement.