The Maples Inn Bed & Breakfast is located in the heart of the historic village of Bar Harbor. Dating from 1903, the Inn is a short walk from all the attractions of downtown. Guests enjoy warm hospitality, delicious breakfasts, and personal service in this charming and comfortable Victorian B&B.
This historic inn is nestled on a quiet, tree lined residential street. It's just a quick stroll to the center of town, world-class restaurants, galleries, shops, tours, and museums. The many splendors of Acadia National Park, "The Jewel of the East," are just a quick drive from the inn's doorstep. It's even possible to hike directly into Acadia from the Inn, where guests have access to a large network of scenic hiking trails.
The Maples Inn features tastefully furnished guest rooms and suites, all with air-conditioning and heat, and some with fireplace and private deck. A favorite spot to unwind is in a rocking chair on the front porch after an active day of exploring the sights of Bar Harbor, Acadia, and Mount Desert Island.
There are seven charming rooms, each with its own unique personality, and appointed with comfort in mind. The White Birch Suite features a fireplace with period tile work and a decorative mantle in its sitting room, and Red Oak Room offers a private, tree house deck.
Owner's quarters is a very comfortable space with large bedroom, living room, private kitchen (the inn's kitchen is private to their space), office and full bath.

This is a wonderful opportunity for a viable and lifestyle business.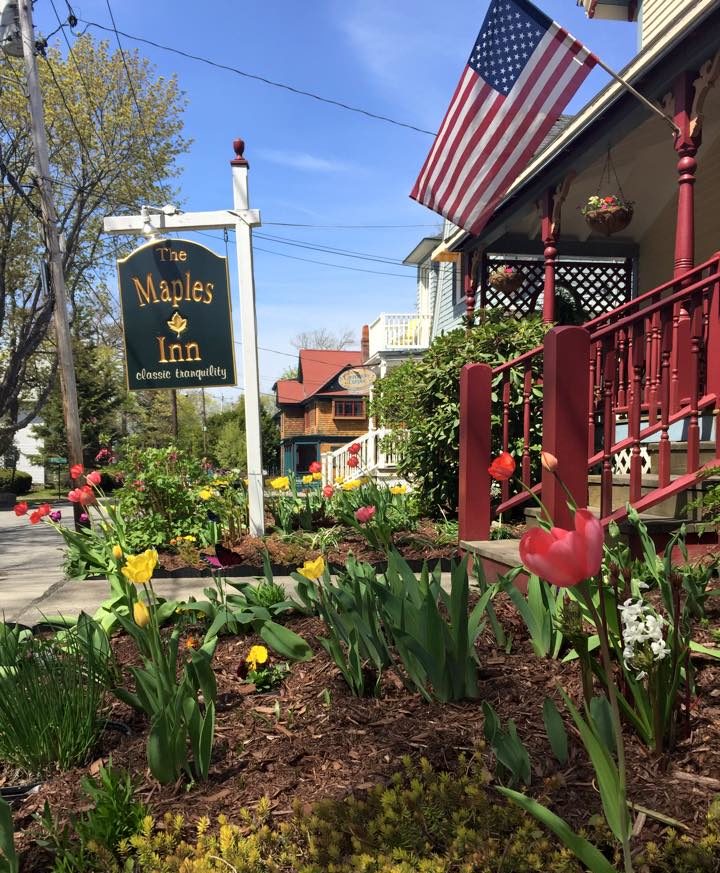 16 Roberts Avenue, Bar Harbor, ME 04609
Built in 1903
~3,485 square feet
In-town lot size: .08 acres
7 guest rooms with private baths, one with wood burning fireplace, one with a private 'treehouse' deck
Dining room with wood burning fireplace
Shoreland, general development zoning
Map 104 Lot 301
Book 6379 Page 212 Hancock County Registry of Deeds
2021 real estate taxes $5,999
Public water and sewer
Exterior – clapboard and cedar shingle, most repaired/replaced since 2015
Roofing – composition shingle, near fully replaced since 2015
Hot water baseboard heat, oil fueled
A/C units
Downtown Residential ZoningOwner's quarters is a very comfortable space with large bedroom, living room, private kitchen (the inn's kitchen is private to their space), office and full bath
The Maples Inn is surrounded by the heart of Maine's Vacationland, Acadia National Park! It's convenient to Bangor International Airport, Portland International Jetport and a number of day trips around Maine. The inn s located:
20 miles to Ellsworth
30 miles to Blue Hill
45 miles to Schoodic (part of Acadia National Park)
45 miles to Bangor
75 miles to Camden
115 miles to Boothbay Harbor
175 miles to Portland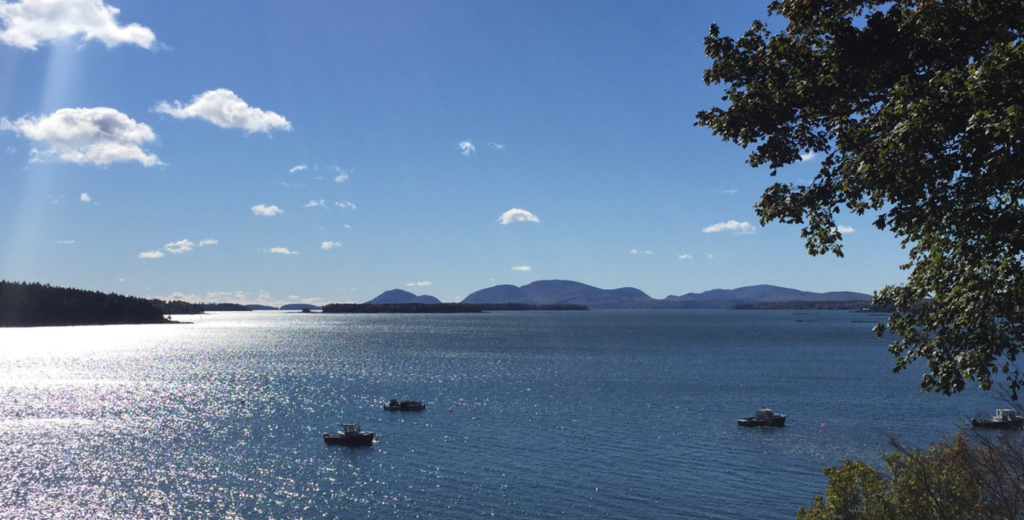 Acadia National Park is comprised on 47,000 acres and Its landscape is marked by woodland, rocky beaches and glacier-scoured granite peaks such as Cadillac Mountain, the highest point on the United States' East Coast. Somes Sound is the natural fjord that nearly splits the island into two halves. Bar Harbor sits on the northeastern side of the island and is surrounded by the park. With hiking trails, carriage roads for walking or biking, and views around every bend, Acadia National Park offers a stunning display of nature and man made stone bridges to enjoy. This park is among the top visited national parks in the country, and between the attraction to Bar Harbor and Acadia, the tourism business on the island is strong for hospitality. The Maples Inn is a wonderful base to explore the island!
This is a wonderful business and lifestyle opportunity. Currently operated seasonally May through October, new owners could remain open year round.

Financials provided to qualified buyer with signed non-disclosure agreement.