LimeRock Inn is tucked away on a quiet street in Rockland's Historic District yet steps away from downtown for a visit to world-class museums, fine dining, Main Street shopping, and what Down East magazine referred to as "mid-coast Maine's most beautiful ocean walk." Encircled by a wraparound porch and landscaped gardens, this beautiful turreted Victorian mansion is an exquisite example of Queen Anne and Eastlake architecture reminiscent of the gracious lifestyle of Rockland in the late 19th century. They've blended the best of classic style with modern appointments with eight guest rooms all with ensuite baths. With a strong commitment to promoting environmentally friendly practices, LimeRock is also certified as a Maine Lodging Environmental Leader in recognition of the owners' green efforts promoting reduced water usage, energy conservation, and recycling.
The eight guest rooms are named after regional islands or architectural elements. All offer en-suite baths, with select rooms appointed with whirlpool or claw foot soaking tubs. The room décor is eclectic, varying from luxurious and ornate Victorian to cottage-style charm. Belgian and organic cotton linens, Turkish towels, chocolates, and bottled water are some of the luxurious amenities you will find at the inn.
As you approach the front of the inn, the wraparound porch invites and welcomes you to the LimeRock Inn. Once inside, enjoy conversations in the informal parlor or relax by the fireplace with a book from the library. The living room features a large-screen TV and a 1926 deluxe Victrola. Guests are encouraged to browse the collection of 78 records, sit back, and relax to music from a bygone era. Beyond the foyer are eight well-appointed guest rooms, decorated to create an environment of comfortable elegance. Architectural details and period furnishings evoke charm and character that enhance the overall feeling of comfort and hospitality with all the modern amenities. The inn sits on just under an acre of land and is comprised of informal English gardens with a casual arrangement of annuals, perennials and flowering shrubs. The informal composition of a traditional garden enhances the inn's atmosphere of relaxing in comfortable elegance.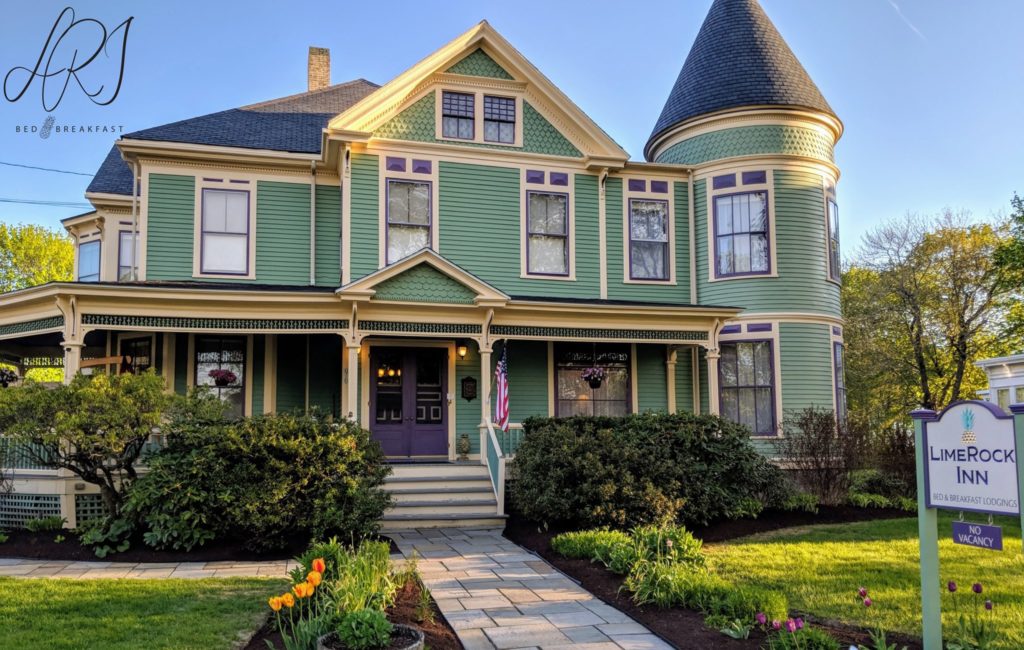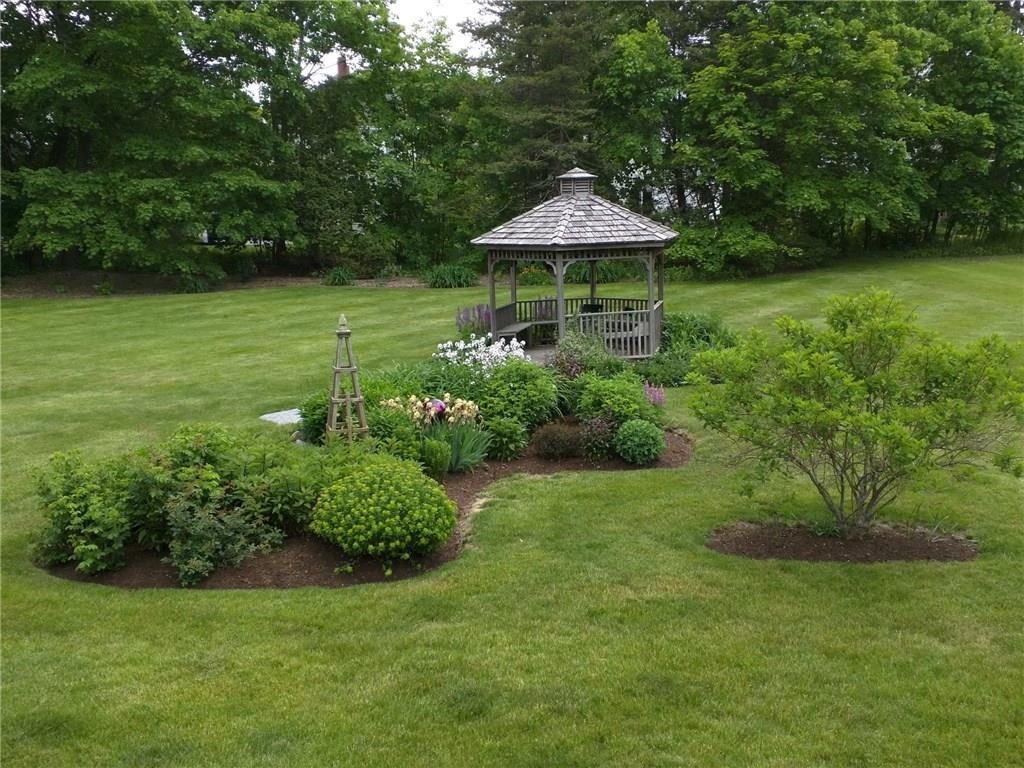 Built in 1893

.73 acre lot

Map 21 Lot 7

5,200 square feet (finished)

large, full unfinished basement and large attic

8 guest rooms with en-suite baths

2 parlors, dining room and guest pantry

2021 real estate taxes: $19,224

New Viesmann propane boiler in 2017

Tankless on demand propane water heater

slate and copper roof restoration

onsite paved parking lot

clapboard exterior

new gutters and soffits

separate owner's cottage with open concept living room, kitchen and loft, and one bedroom and bath

the inn was the first bed and breakfast business in 1994 and has been going strong ever since

zoning – residential A

public water & sewer

beautifully landscaped, level lawn, ideal for tented events and weddings
There is a separate, private owner's cottage on the property with There is one bedroom and one bath, and an open concept kitchen, spacious living room with gas fireplace and loft. French doors open up to a private deck in the back. Scroll down to see more details!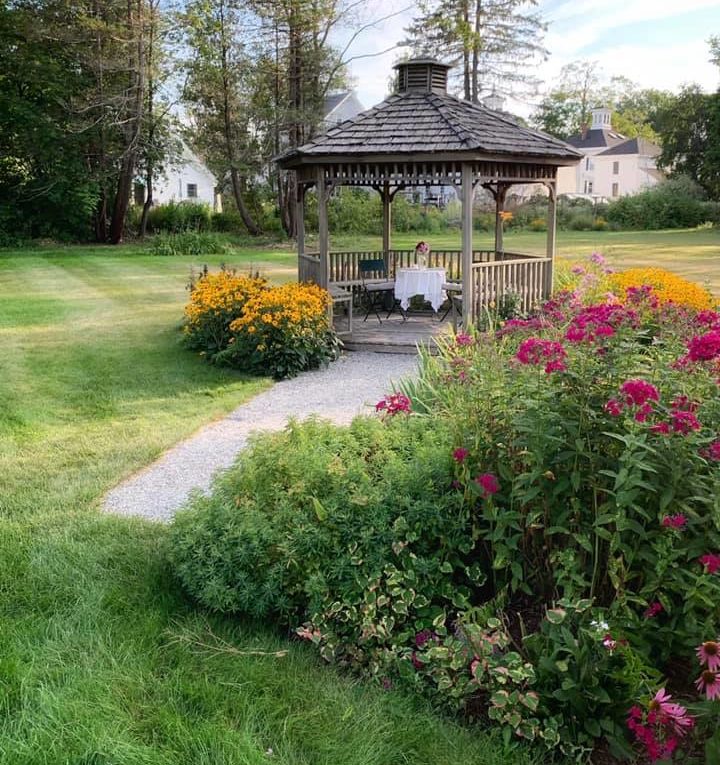 The Inn is tucked away on a quiet street in Rockland's Historic District yet steps away from a visit to the world-class Farnsworth Museum, fine dining, European-style shopping, and what Down East magazine referred to as "mid-coast Maine's most beautiful ocean walk."
Maine Magazine says that '…the mid-coast straddles the lines: neither entirely rugged nor overly polished, it's the best of both worlds". Exceptional dining is available throughout the region as well as favorite casual eateries. The art scene is bountiful with galleries up and down the coast anchored by the world famous Farnsworth Art Museum. The Center for Maine Contemporary Art opened its doors in 2015 and joins the Farnsworth as a world class art museum. There are two dozen art galleries and the shopping scene features Maine artisans that are often more like art galleries than shops, a feast for all the senses. So many reasons to visit and live in the area. To be a part of the growth and revitalization of the area would be exhilarating.
"Rockland investors are pouring more than $20 million into a variety of projects to make Rockland a bigger draw for visitors and residents all year round" notes MaineBiz.
The Inn attracts guests year round. There is always something to experience in all seasons on the mid-coast. There are off shore islands to explore, cross country or downhill skiing at the Snow Bowl where you can ski and view the ocean at the same time! Music festivals, THE one and only lobster festival, lighthouses to visit and bays to sail. Many guests stay for a week and never tire of activities and explorations.
Located just a block from the Knox County Courthouse and other downtown businesses, this inn is an ideal alternative to traditional lodging for the business traveler.
The inn is located:
1.5 hours from Portland

2 hours from Kennebunkport

15 minutes from Camden

2 hours from Bar Harbor

1 hour from Boothbay Harbor

5o minutes from Augusta
This darling cottage is painted to match the inn and offers innkeepers the privacy they desire, but yet the commute remains a few steps to the inn and can't be beat! There aren't many inns that have separate, detached living quarters.

This cottage offers an open floor plan with living room, kitchen, one bedroom, bath, loft (that can accommodate a queen or two twin beds), propane fireplace/stove, and French doors that lead to a private deck, with a pergola that fills in with blooming vines in the summer. The high ceiling and natural light make this cottage feel larger than it appears from the outside.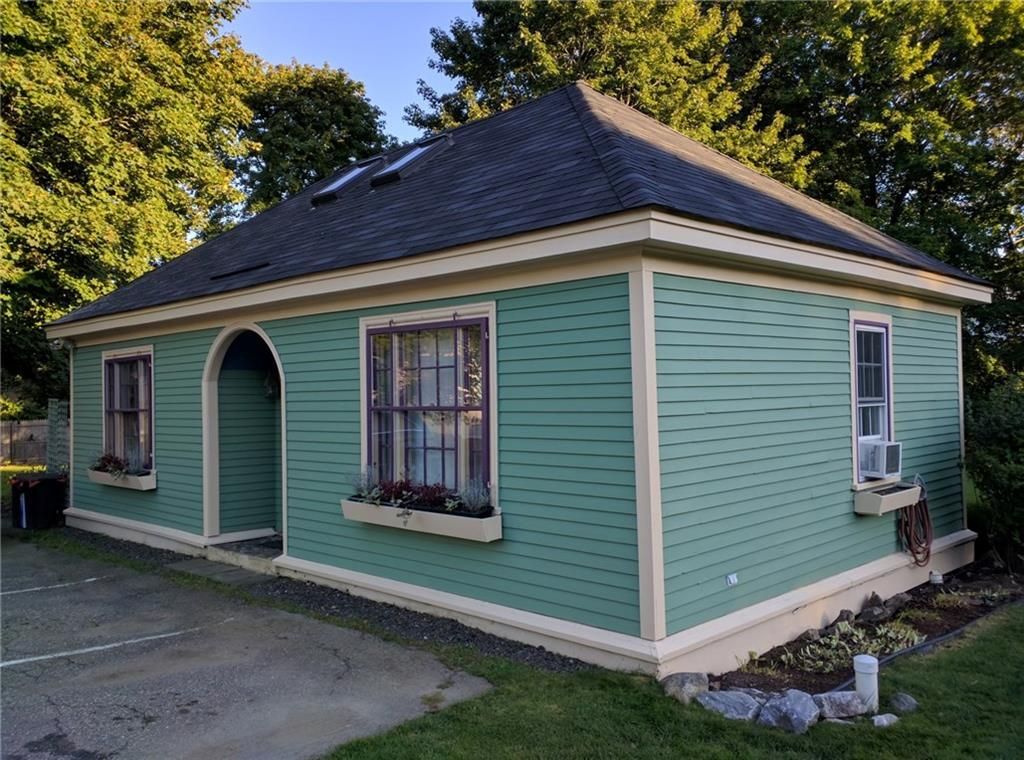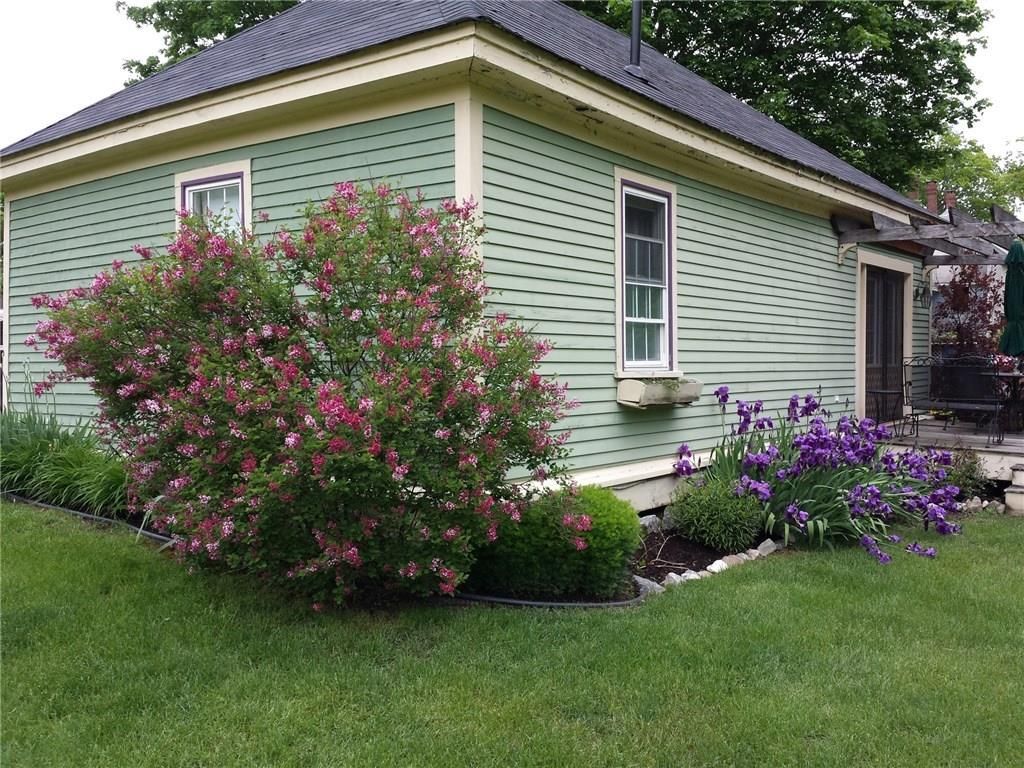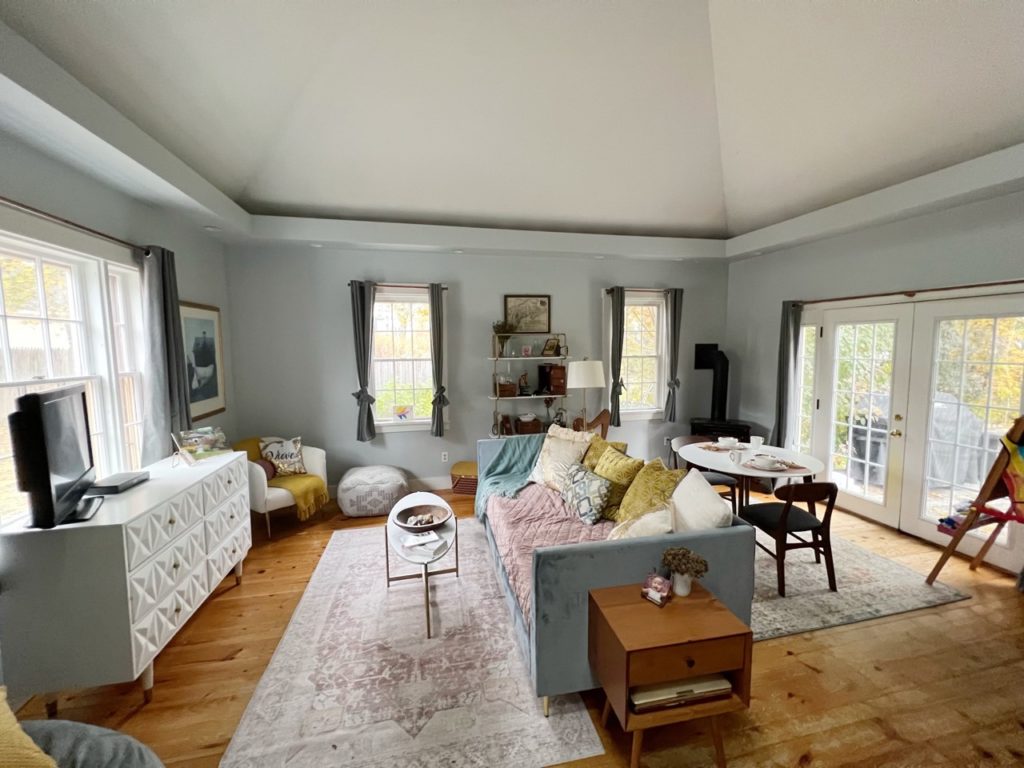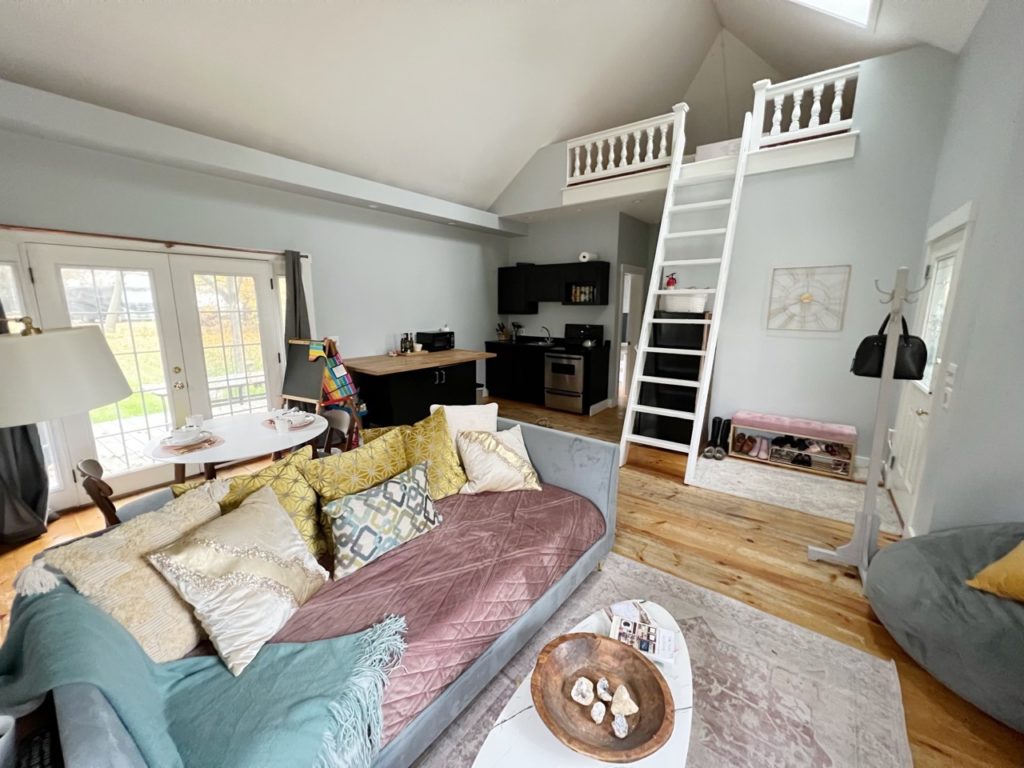 LimeRock Inn was built in 1892 by architect/builder E.E. Lewis of Gardiner, Maine for Congressman Charles E. Littlefield.
Charles Littlefield was a Maine State representative from 1885-1887, Speaker of the House in 1887, Maine Attorney General from 1889-1893 and a US Representative from 1899 to 1908.
According to the 1892 tax assessments, the house was valued at $4,500 and the 3/4 acre lot at $400. The large mirror in the foyer is original to the house and was a gift from Charles Littlefield to his wife. The house was originally built without the turret, which was added at a later date. In addition, there was an octagonal shaped barn attached to the rear of the house at the Island Cottage room which was originally the "ell" to the house. For those not from New England, the "ell" is the part of the house that connects the main house to the barn. In and around Rockland, LimeRock Inn is still known as Dr. Lawry's house. In 1950, Dr. Oren Lawry Jr. purchased the house.. For almost 50 years, he operated his medical practice out of the house and also served as the physician for the former Maine State Prison in Thomaston. Today's Parlor served as a waiting room; the foyer was the reception area; and the Grand Manan room served as Dr. Lawry's examination room.
Dr. Lawry sold the home in 1994 to a New Hampshire couple that vacationed in Rockland every summer and wanted to save the house from what they believed was an uncertain future of demolition or worse, conversion to apartments. It was in that year that Rockland's first bed & breakfast, The LimeRock Inn, was established.
This is a financially viable business. Financial data shared with qualified buyer and signed NDA.
Why the
New
Improved
price adjustment?
After the last time the bookkeeper made profit and loss adjustments, we revised the list price. But recently, we realized there was an income entry that was coded incorrectly, and in turn, affected the net operating income again. So the new price is based on final bookkeeping adjustments, and where it should be priced.

P&L adjustments are not unusual. I often find when going through a seller's financials, and after asking questions about the income and expenses, there are some errors found in how things were coded, to what income or expense account. It's typical. And it's not an indication of sloppy bookkeeping, but there are a lot of very specific expense accounts. Often we see expenses for capital improvements in a category labeled "ask accountant". And sometimes adjustments are made on how those expenses were categorized, whether as an operating expense or as a capital improvement. During and after Covid, there were a lot of income entries that were Covid grants. But they weren't actually room income, grant revenue has to be shown separately from room revenue. And all of this affects the bottom line in terms of value.

So in this case, it just took a few steps to get to a final adjusted profit and loss and a new price based on the adjusted net income.