Known for its unique charm and spectacular view of the islands of Penobscot Bay, Inn on the Harbor offers a peaceful and romantic waterfront retreat. The historic 1880s inn is perched on the edge of picturesque Stonington Harbor and captures the very essence of the authentic Maine Downeast island life at its best.

Built in the 1880s, Inn on the Harbor is comprised of 4 Victorian buildings joined together to make the 13 guest rooms, all with private baths, most with water views and decks. The buildings over the years housed various businesses, a small sampling included a grocery store, hardware store, Stonington's 1st telephone with attending operator & office, a barber shop, a dentist office and the post office. There was even a fish market behind the buildings on what is now the spacious deck area.
Sometime post World War II, a couple of the buildings were being used as an inn (purchase price $3200!). By the 1960s, the inn had acquired all four buildings and was known as the Cap'n's Quarters and was run by Adeline Dodge. In 1980, Bob Dodge (no relation) took over and subtly changed the name to The Captain's Quarters Motel, of which a 1982 New York Times article wrote: Right in Stonington is the Captain's Quarters, which has to be seen to be understood. There is a walkway from Main Street and the place more or less hangs over the water. It has nine rooms or 14 rooms – "like an accordion," one owner said – depending upon how many people rent them.
Deer Isle is the perfect place to experience all the things to do in Downeast Maine. A quick boat trip brings you to Mount Desert Island, home to Bar Harbor and Acadia National Park.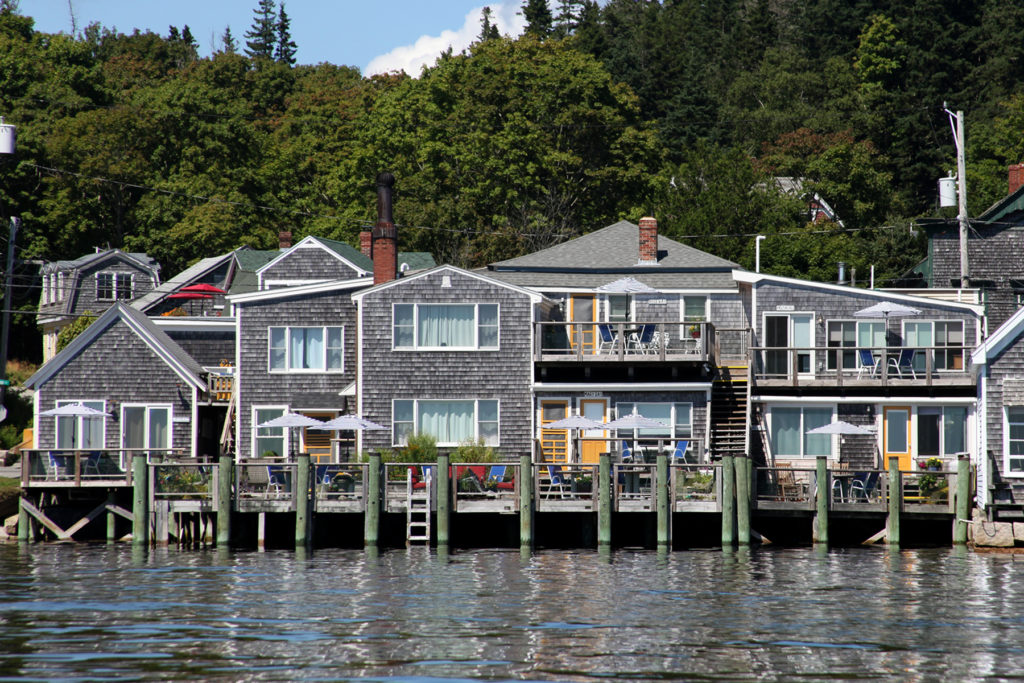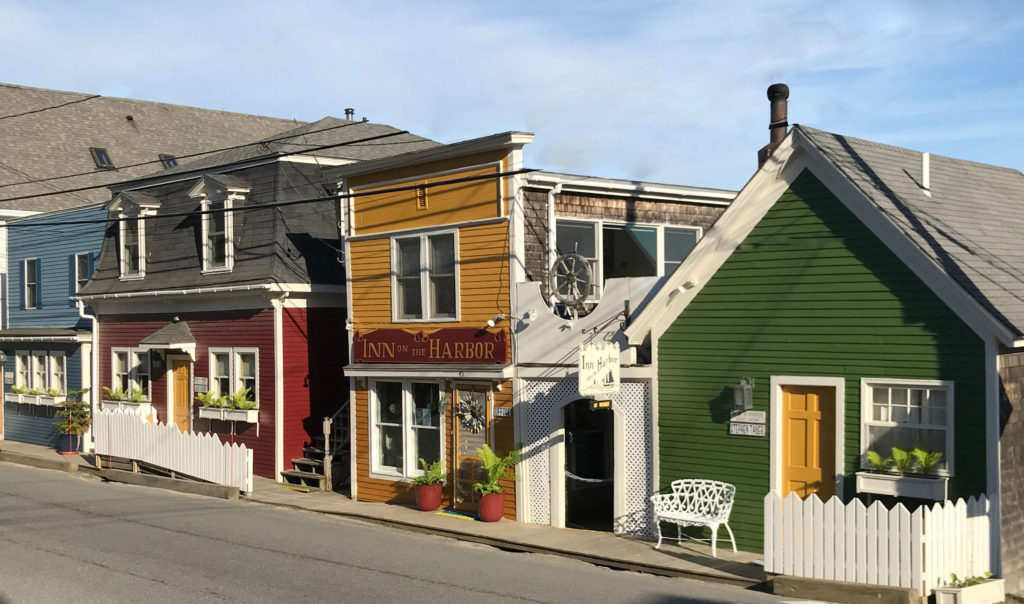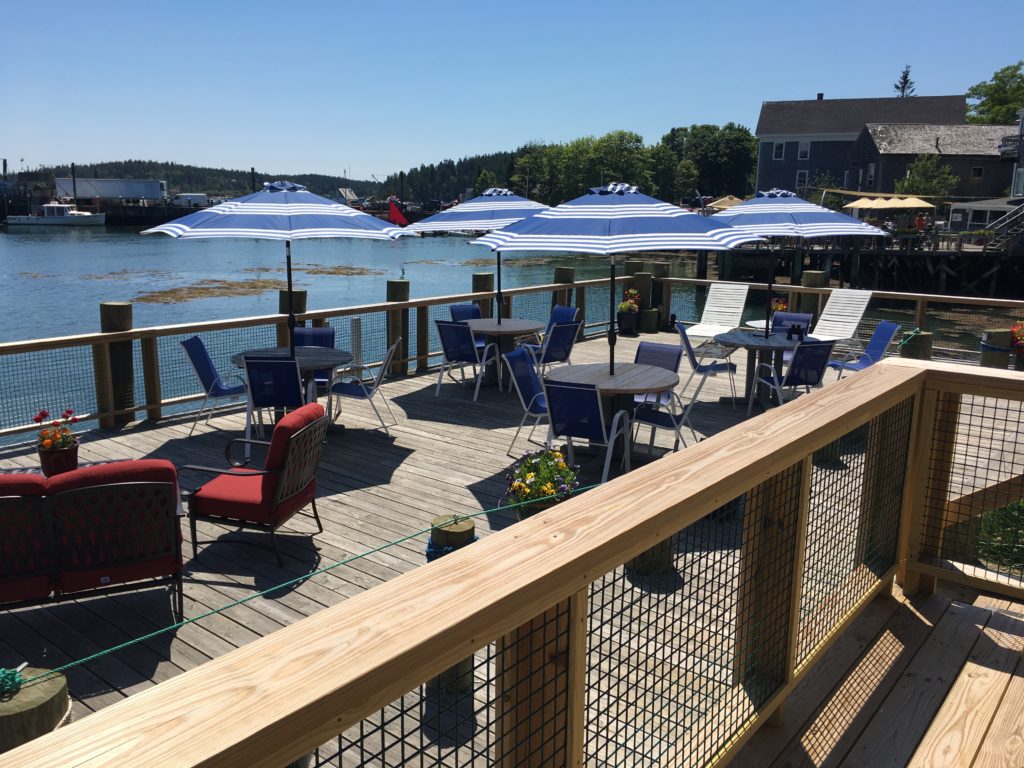 45 Main Street, Stonington, ME 04681
Built in 1850
Lot size: .3 acres
13 guest rooms, most with water view/decks, all with private baths
breakfast room with wine fridge, the inn offers beer and wine for purchase (this breakfast room used to serve as an espresso bar mid-day to the public, as it was a way to bring in some revenue between guest check out and check in, and a new owner could do so again)
Waterfront, partial pier foundation, with extensive piling replacement in 2016
Very large deck that extends the width of the property and was built over the water
Shoreland, general development zoning
Map 8A Lot 25
Book 2459 Page 100 Hancock County Registry of Deeds
2021 real estate taxes $9,285
Public water and sewer
Exterior – clapboard and cedar shingle
Roofing – composition shingle and rubber membrane
New generator in 2019
Fire suppression system – wet
2 woodburning fireplaces and 1 woodstove
Hot water baseboard heat, multi-zone, oil fueled; hot water is off heating system
Zoning allows for the inn to offer food service to the public, though the inn currently only offers breakfast to guests and special dinner events on occasion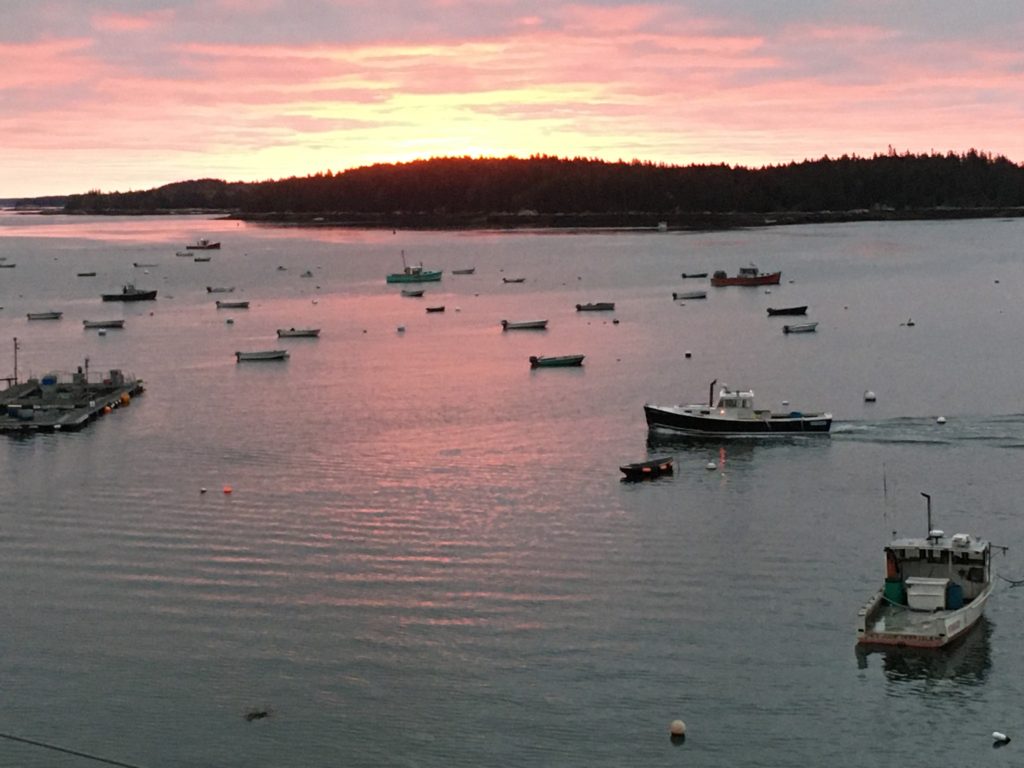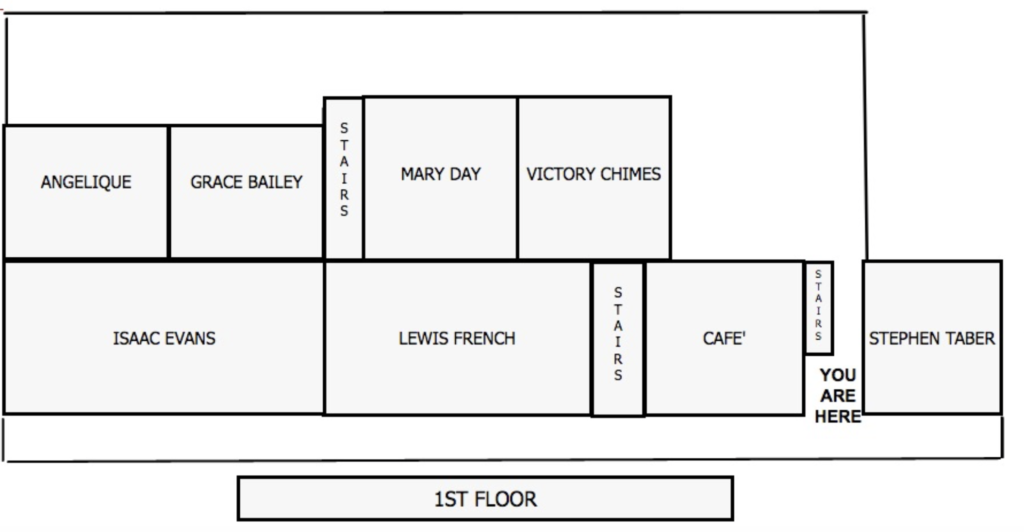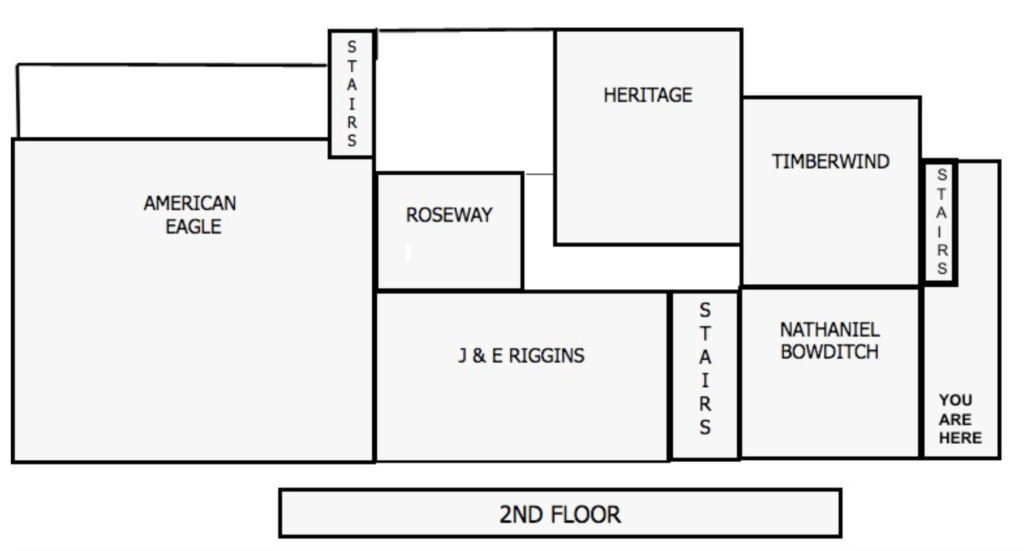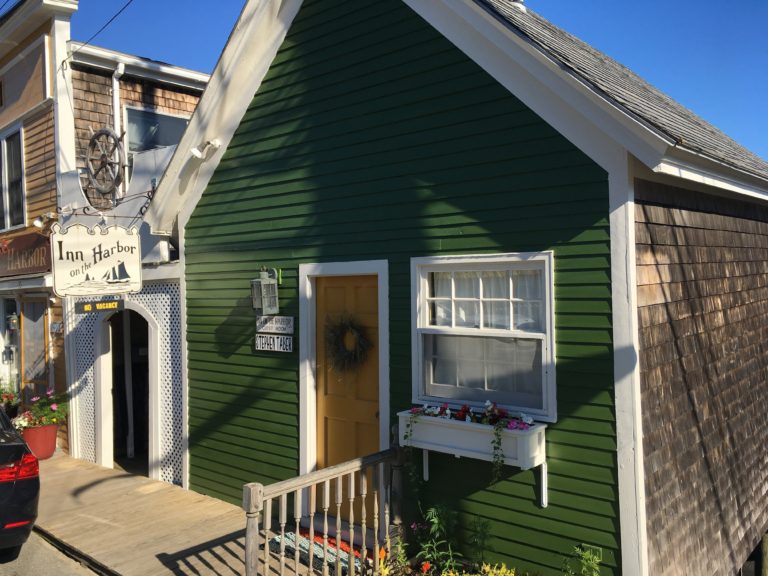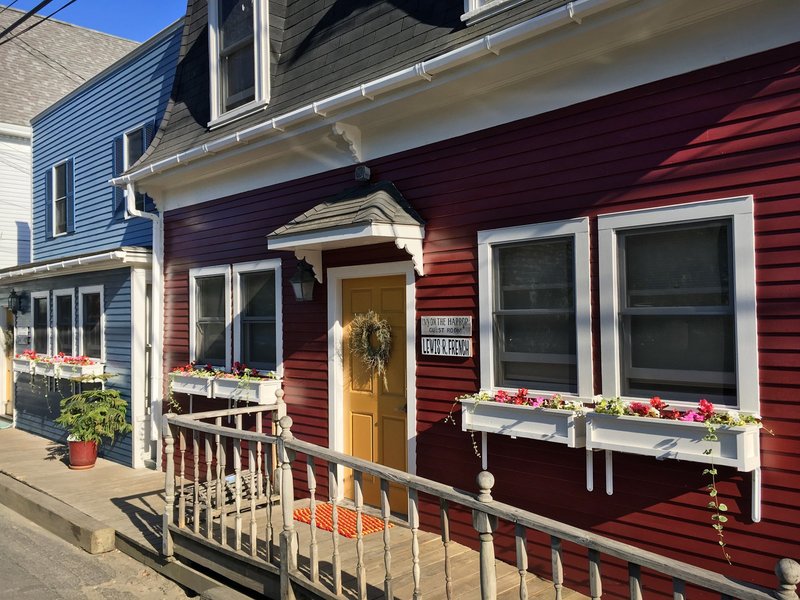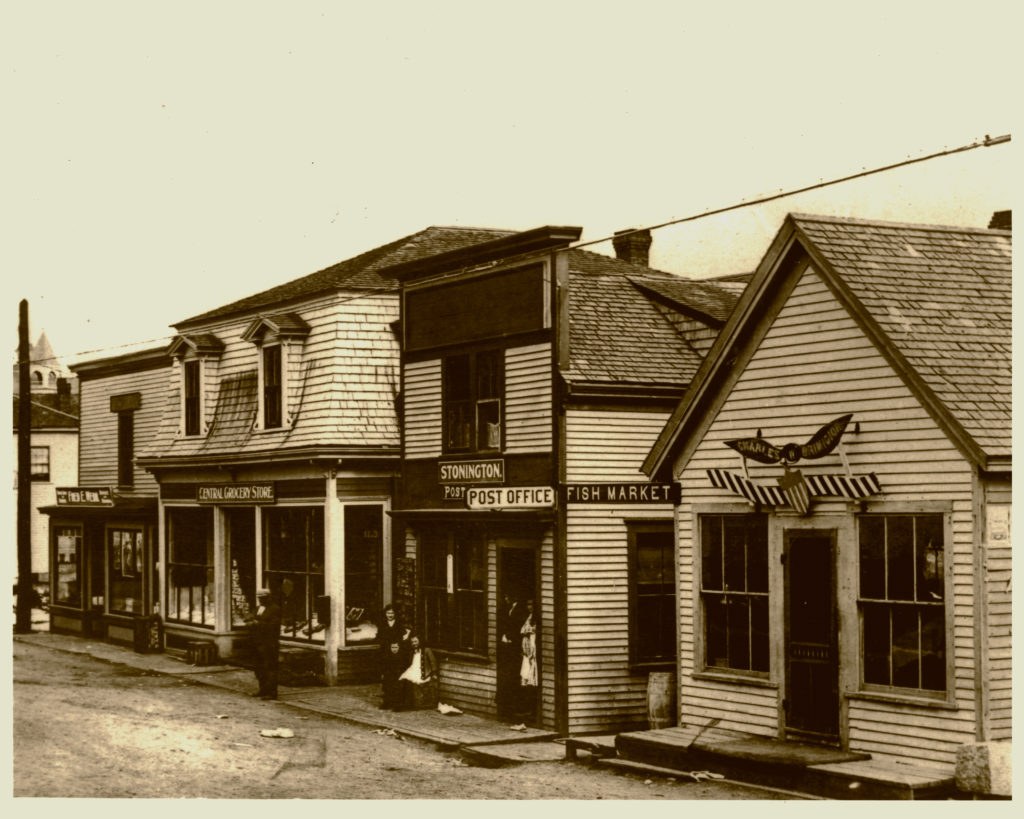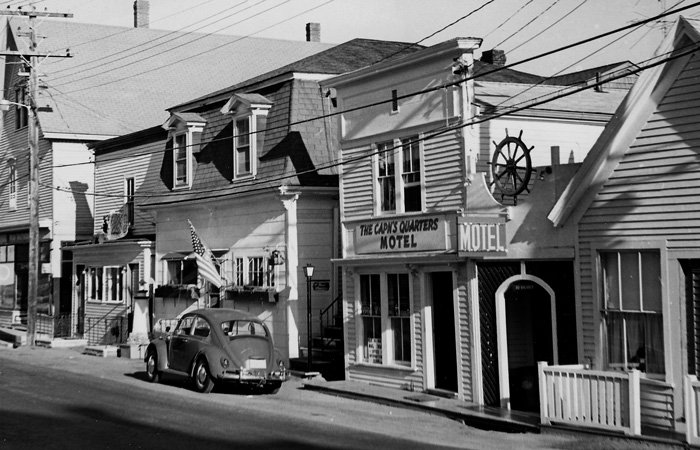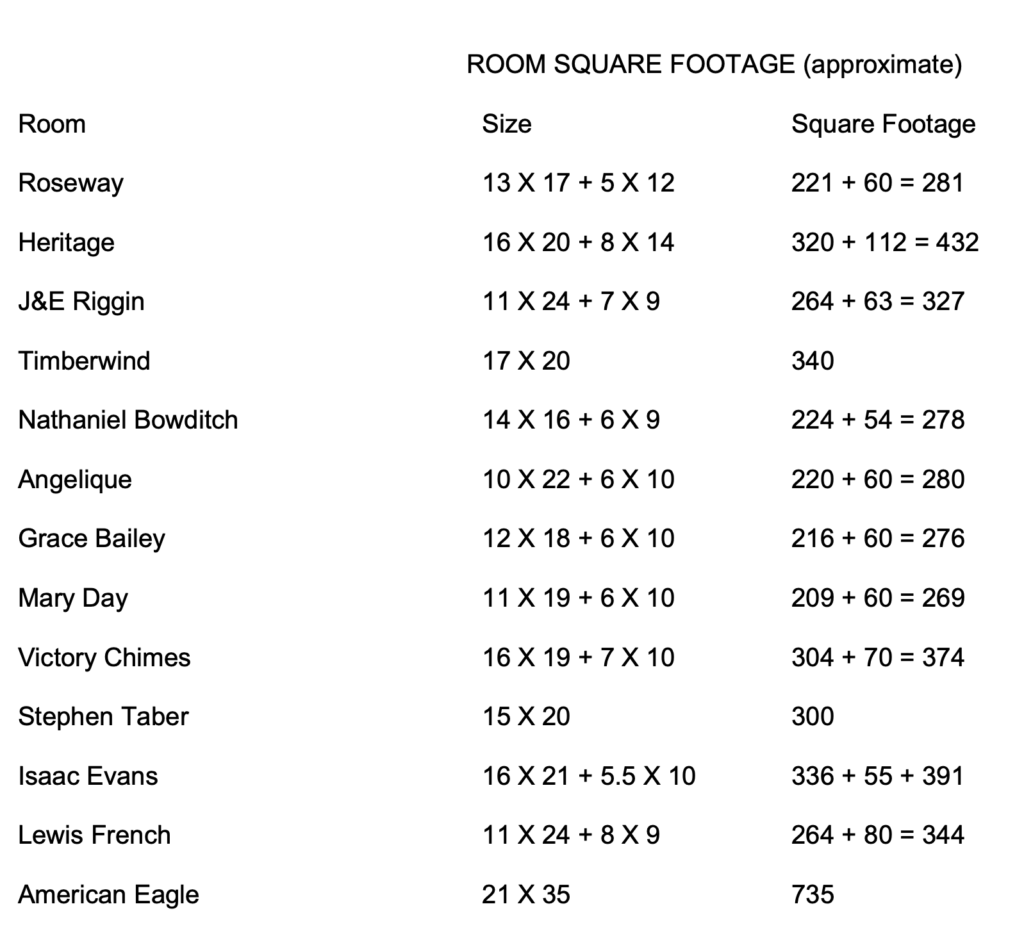 Deer Isle – Stonington offers the outdoor and maritime enthusiast's a sanctuary. There are activities on the water and in the woods. Stonington is a working fishing village and also an artist island community, as galleries dot the island all around. There's a bit of something for everyone. But best of all, an abundance of unspoiled nature and views all around. Browse things to do on Inn on the Harbor's Website. Read more about the area on the chamber's website.
5 miles to Deer Isle
22 miles to Blue Hill
55 miles to Bar Harbor and Acadia National Park
65 miles to Schoodic (part of Acadia National Park)
55 miles to Bangor
75 miles to Camden
115 miles to Boothbay Harbor
155 miles to Portland
The view from Inn on the Harbor is stunning. And the fact that it's situated on a working fishing harbor is what guests love. Grab a drink, a book and a chair and unwind!

This video is all about Deer Isle and Stonington and features a nice segment at Inn on the Harbor starting at 8:41!
This is a wonderful business and lifestyle opportunity. Financials provided to qualified buyer with signed non-disclosure agreement.