Lincolnville, ME - Oceanfront
A stunning oceanfront boutique inn just minutes from Camden.
​
If you assumed 12 rooms couldn't bring in the revenue to justify this price? Think again. This just appraised for $3.5m. The ADR is about $525/night. Very strong financials from just a seasonal operation that could remain open longer. This is the perfect luxury lifestyle with high level hospitality at its best. Sunrise Point Inn guests are treasured guests. And current owners and staff have perfected systems and procedures in place that will convey to a buyer. If you don't need to live onsite, you can rent the Gatehouse Cottage for a very desirable weekly rate.
The word stunning captures the essence of this oceanfront Maine inn for sale.
If you do nothing other than sit on the lawn, porch or your private deck and enjoy the view, you will experience what an escape means. There isn't a bad view in sight. And the interior offers a gorgeous wood-clad library with fireplace and a large glass conservatory off the open and airy breakfast room.
​There are 12 guest units and cottages, all with ensuite baths, views or decks. 
The spa is a wonderful addition to this boutique inn and guests can also opt for in room spa treatments. The lawn or oceanfront pebble beach area are perfect for small weddings and elopements.
​This is truly a unique offering in midcoast Maine. 
Very strong business with room to grow. Full financial detail provided to qualified buyers with signed non-disclosure agreement.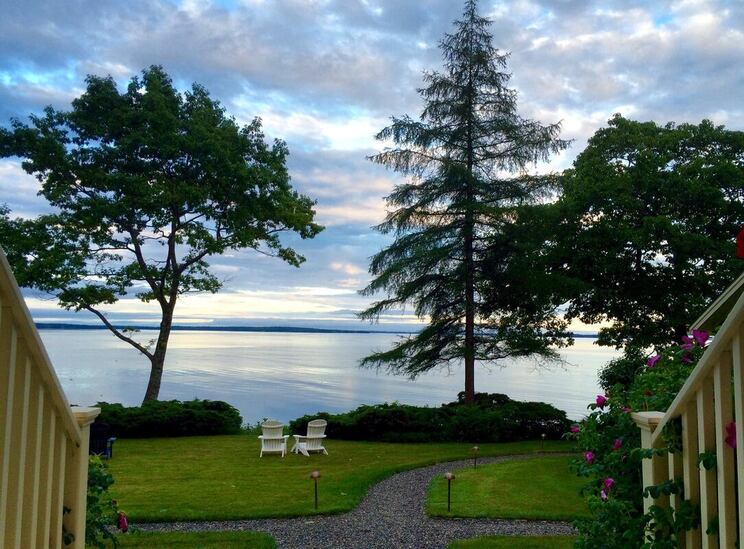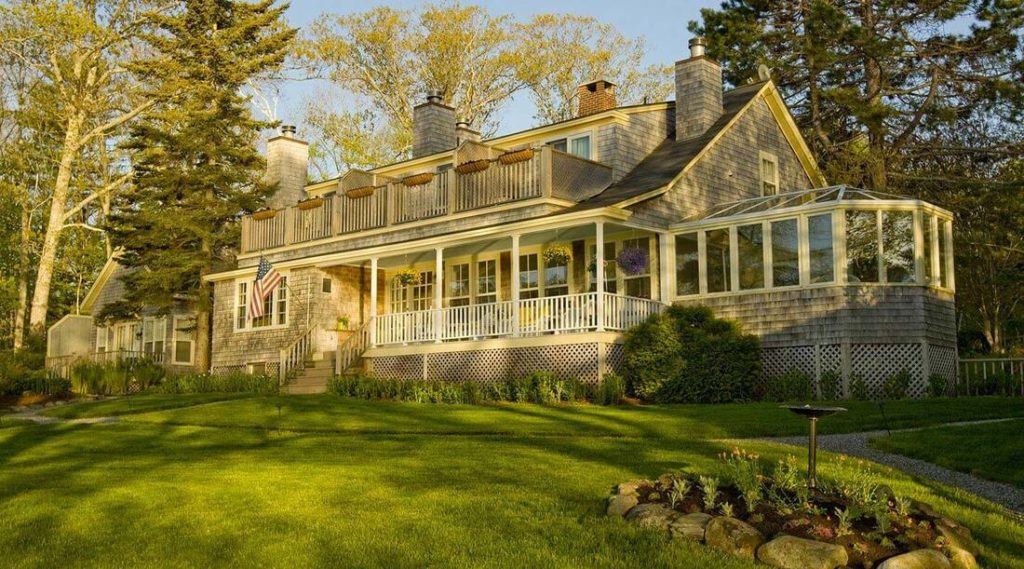 Inn's Website
Google Photo Album
Download a Property Offering
Online Property Offering
Impeccable service and an idyllic oceanfront location. The Inn at Sunrise Point is the perfect luxurious retreat from which guests begin and end their delightful Maine adventure. Twelve impeccable accommodations situated on close to 4 beautifully manicured seaside acres, an ocean view Breakfast Room and Conservatory, and exquisite gardens all enhance the serenity.
The Camden, Maine area, located in the heart of the Midcoast region, abounds with natural beauty – from sparkling Penobscot Bay, to the pristine lakes and evergreen forests of the Camden Hills. Nearby Camden Harbor is home to a fleet of historic sailing schooners, charming shops, inspired dining, and architectural interest that easily conjures it's sea-faring history. Read more about the history of Camden.
However you define vacation, whether it's a vigorous kayak trip across the Bay, or an afternoon nap in their seaside hammock, Inn at Sunrise Point staff will ensure their guests' experience is more than they imagined it could be at their award-winning oceanfront Maine Bed and Breakfast.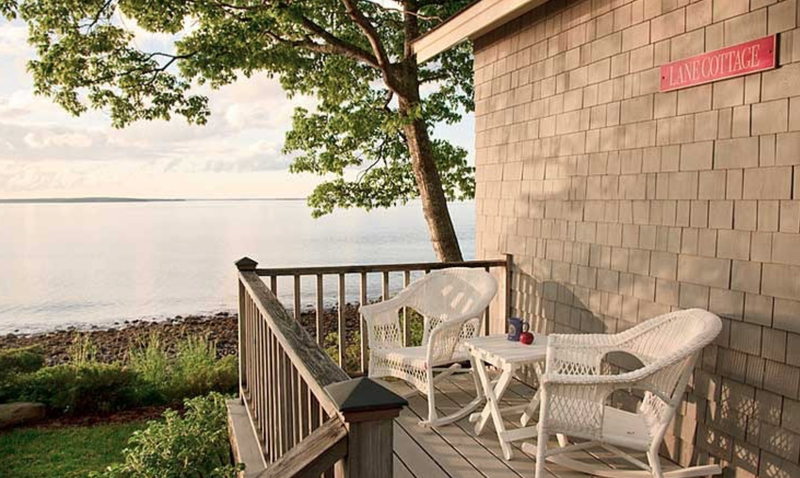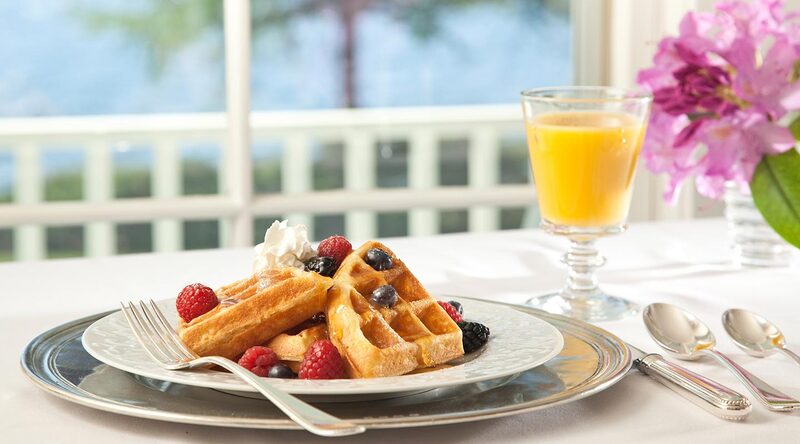 The Inn at Sunrise Point is conveniently located five minutes from downtown Camden Harbor and less than a minute from the entrance to Camden Hills State Park with its famous view from Mt. Battie. Three minutes north to Lincolnville Beach and guests can catch the ferry to Islesboro.
The Camden area is known as the region where the "mountains meet the sea". The Inn at Sunrise Point is your window to the natural landscape of mountains, beaches, and protected bays. Impressive lighthouse tours are a local favorite and the region offers some extraordinary art museums and galleries.
Inn at Sunrise Point is:
85 miles from Portland (1-3/4 hrs.)
190 miles from Boston (3-1/2 hrs.)
51 miles from Bangor (1-1/4 hrs.)
70 miles from Acadia National Park (1-3/4 hrs. in summer traffic)
45 miles from Boothbay Harbor (1 hour)